Well, I guess it was more than an hour, but in Mexico, my hubby was taking a nap while we were working on favors. He finally said, "OK, enough of Craft Hour with Amy and Jesse." So that's the new phrase for anything like what was going on tonight!! Our AHR is on Saturday, so of course, my last-minute-self and wonderful bridesmaid completed quite a few projects tonight!
First is my sand ceremony shadow box. There is no way my monsters (hairless kittens) would leave alone any kind of container with sand (lid or not!). So, that's why I decided to do this:
Next is my card holder. Victoria used this for her wedding, but we changed the decorations to suit our beach wedding: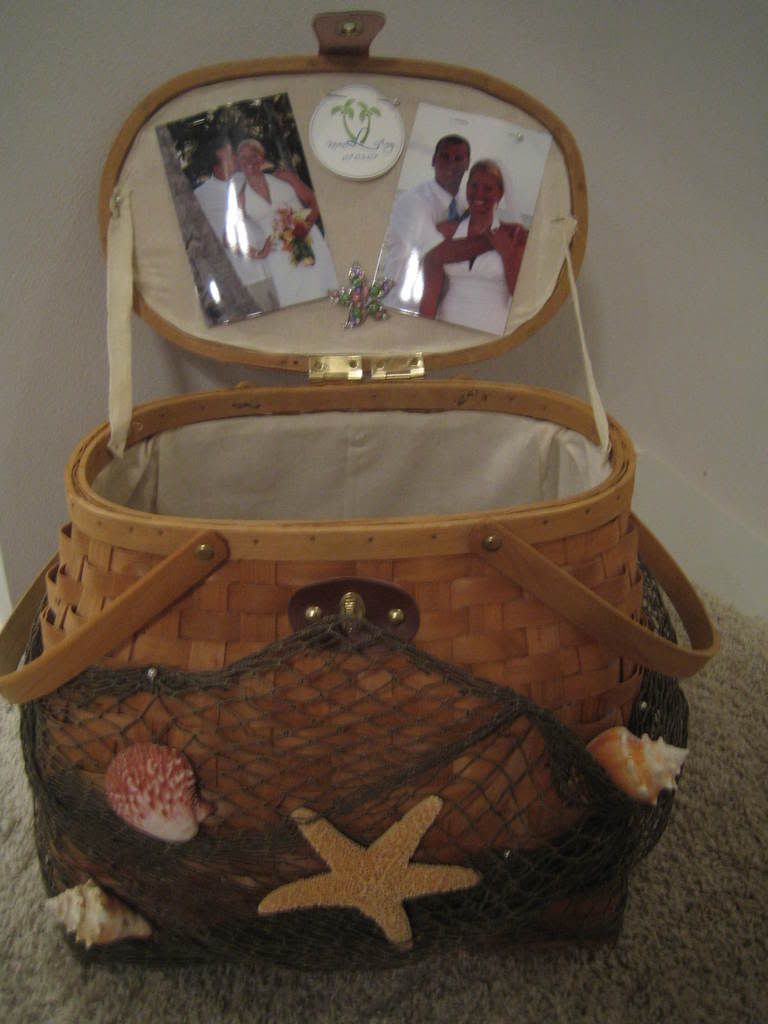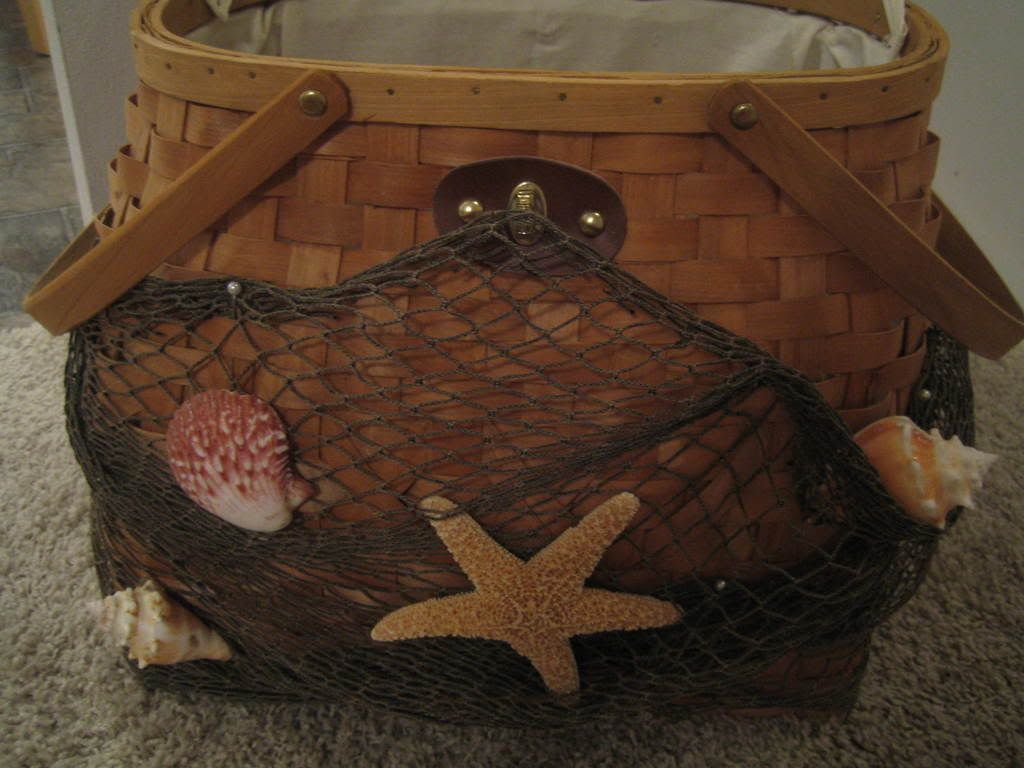 Here's a pic of our group with the frame they autographed:
This is a display board showing our program fan info blown up: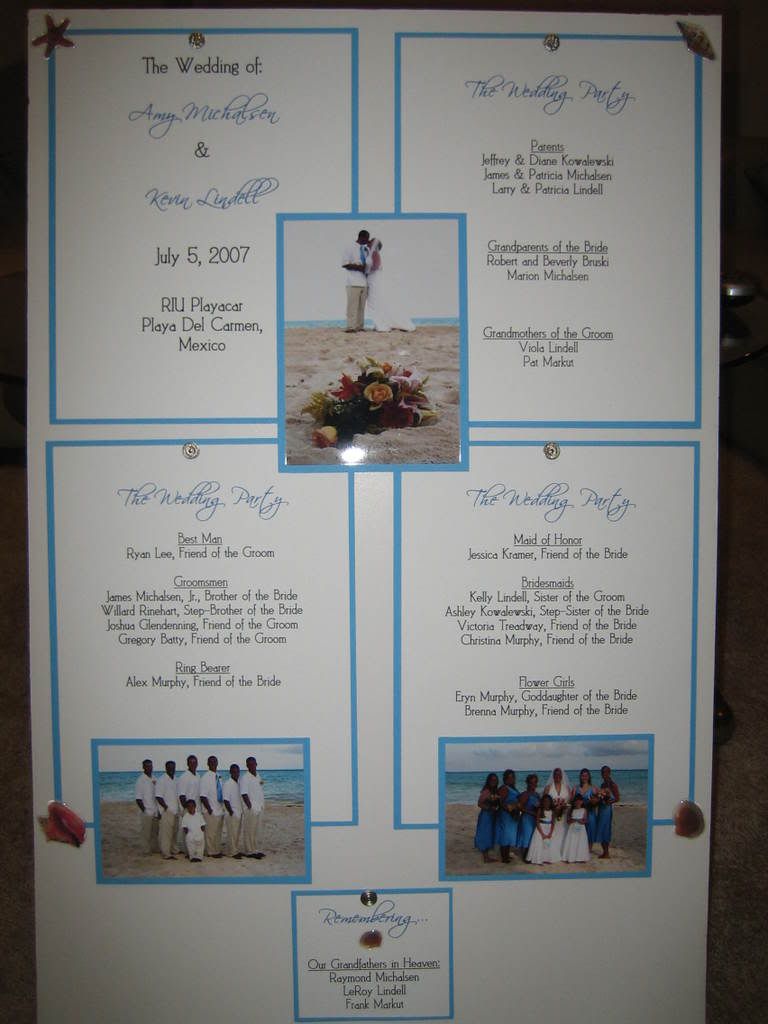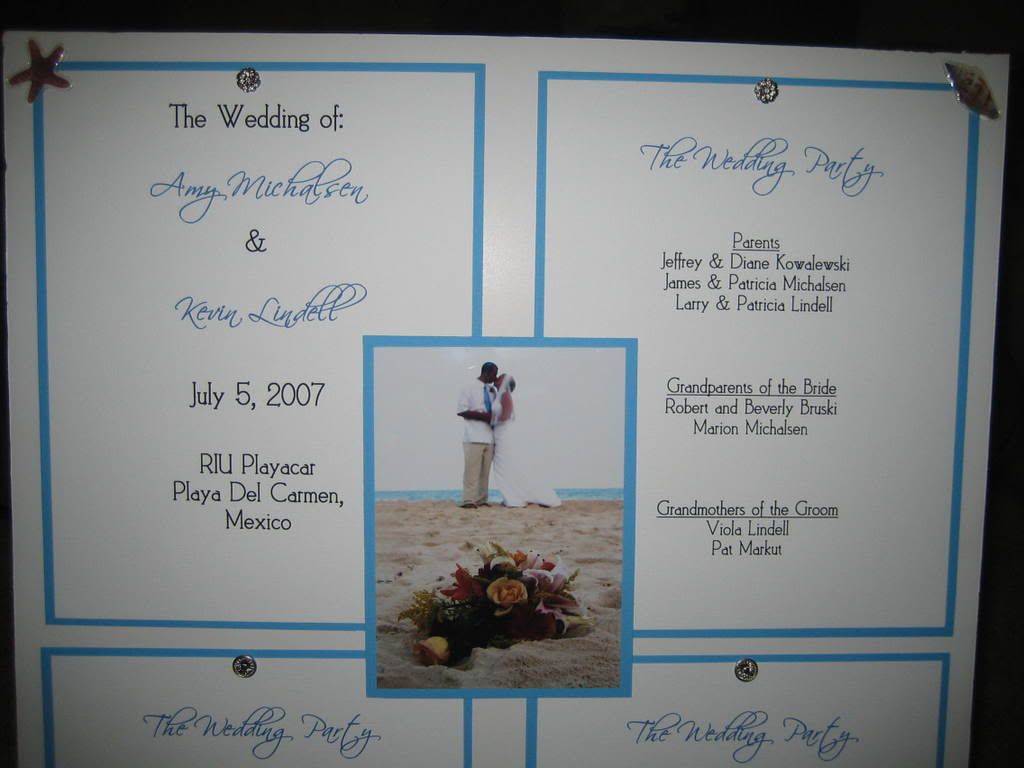 These are the cards for my guest book (they'll sign them, then I have 4 girls taking pix of everyone specifically for this reason, so I can put their pic by their advice):
And last but not least, these are the starfish that were referenced in my AHR Vent post from earlier today!
I need to finish the starfish (the ribbon is cut, just need to tie the tags on). I might do 1 more display board of random favorite pix from the wedding day. We'll have our slideshow playing, and have a digital frame going of different events throughout the week. I think that's everything!
Off to bed now at 1:38 a.m.!!!
Amy
***Sorry these are huge! Thought I figured out how to re-size, but it's not working!!