My fiance decided on this ring about 7 months before the wedding. Now there's less than two months to go, and he found another that he likes better. I really love this ring, but he doesn't, so we must say goodbye to it.
It's made by Triton, tungsten carbide. Virtually indestructible and never scratches. Finger size 8, and it's 8mm wide. We bought it for $265 at a local jeweler's, and would like to sell it for $150 OBO.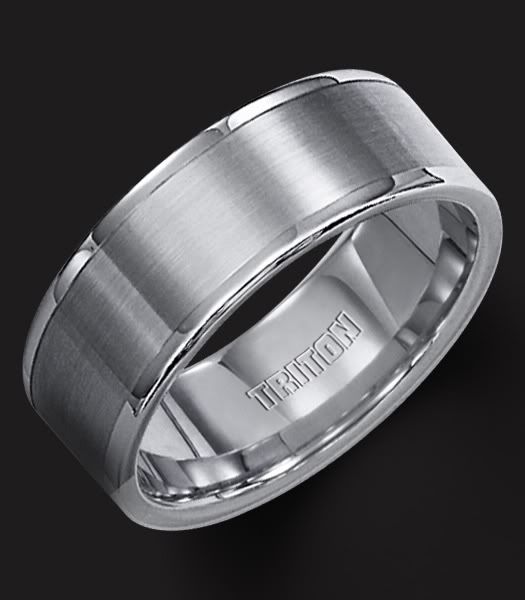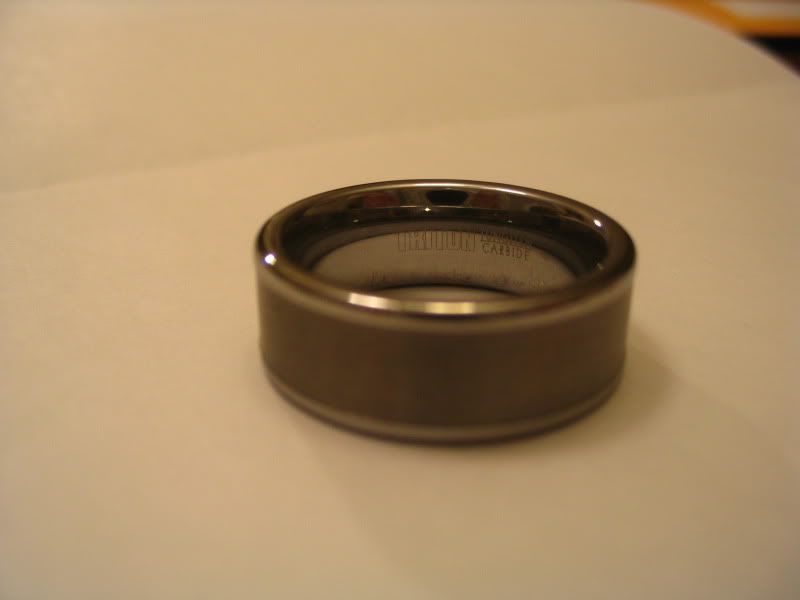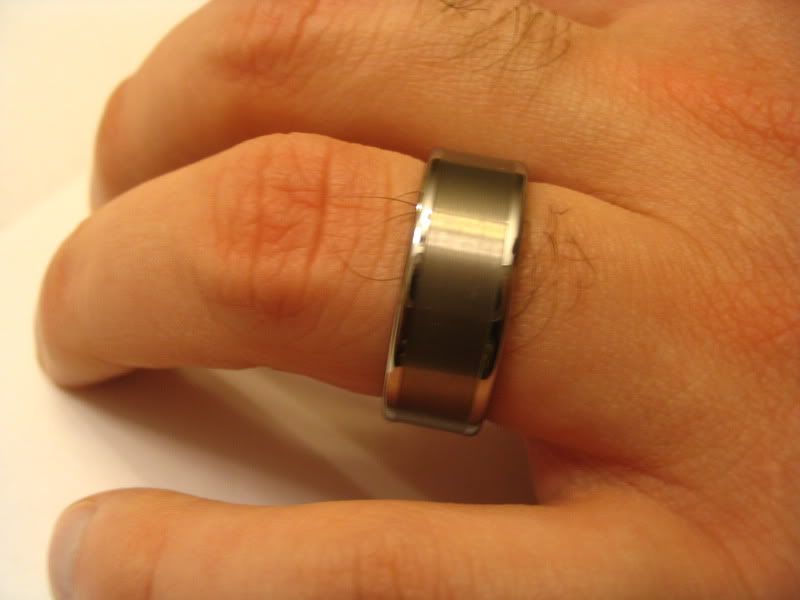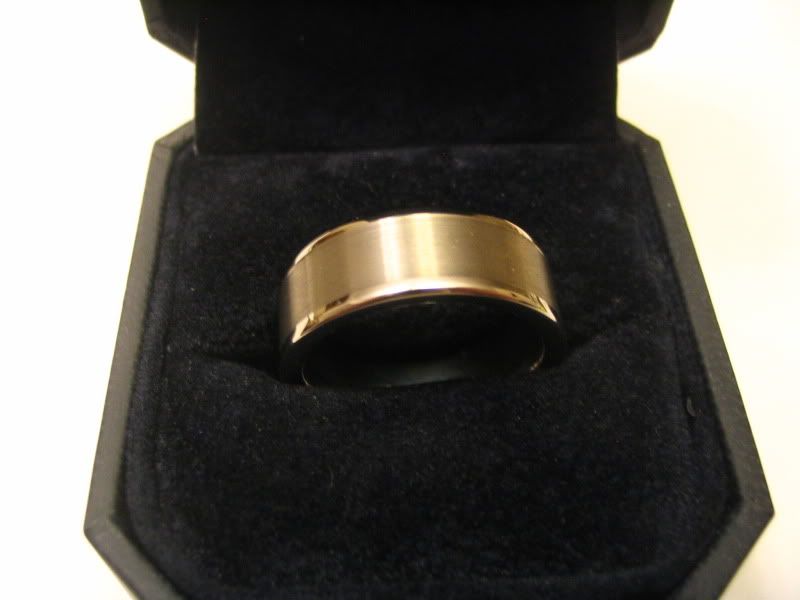 We still have the original receipt and box it came in. It's only been tried on a couple of times. I wish he didn't change his mind because I really love this ring. Hopefully it will make someone else happy! PM me if interested!