Hi everyone, it's time to sell some of the wedding stuff we never ended up using! PM me if you're interested in anything. I can only take paypal and the prices are without shipping...
I bought this dress to wear to our AHR, but it needed a few alterations and I didn't have enough time to get them done. I actually think this would be a perfect TTD because of the material. It says it's 100% silk, but it looks like a nylon material to me. The size is small, measurements are 37 27 38, brand new with tags. The designer is Nicole Bakti, style number 5946. I paid $300, asking $150.
This dress was originally supposed to be my TTD, but I decided to trash my wedding dress. It's from David's Bridal, style #BR1036, size 6, brand new with tags, asking $45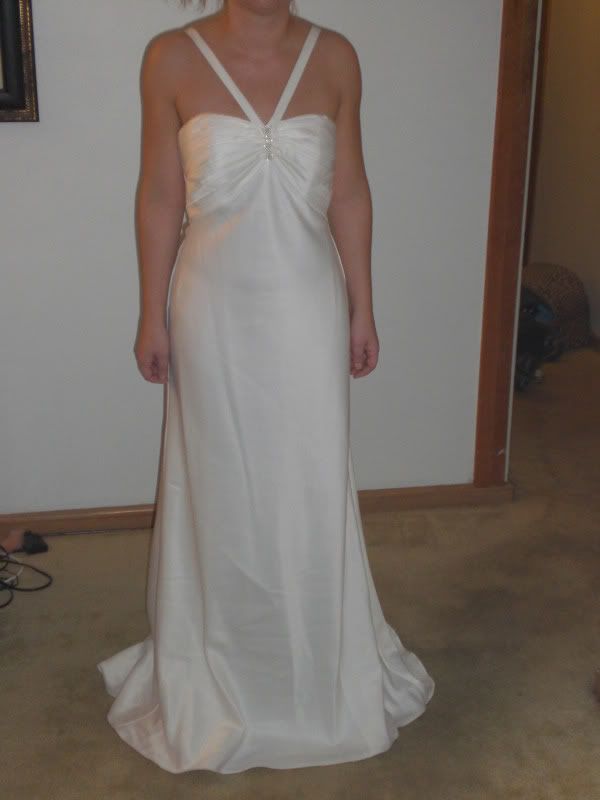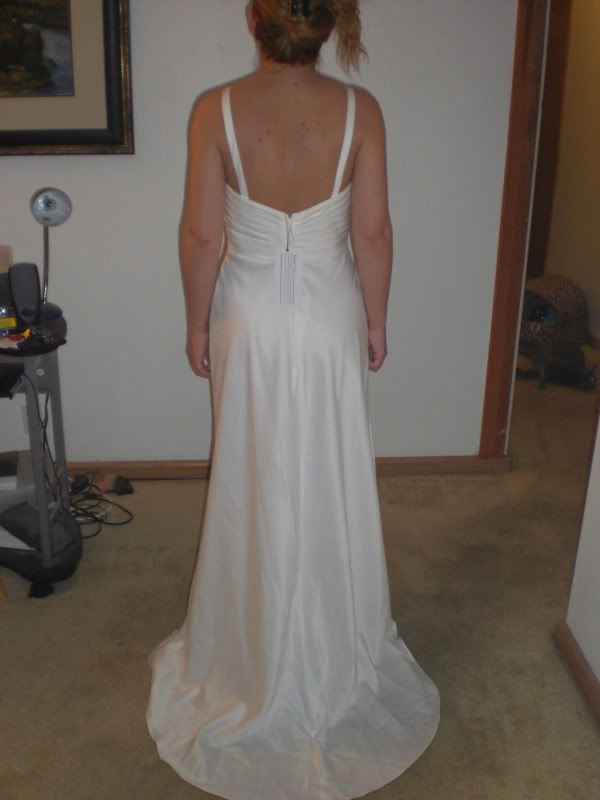 I originally got these earrings as gifts for my 2 moh's, but they didn't really match their dresses. They're Amrita Singh Nello earrings, I paid $50 each, asking $25. The color is distorted, they're more turquoise and emerald. I also removed any labels and threw away the card thing they came on, but I do still have the gift boxes.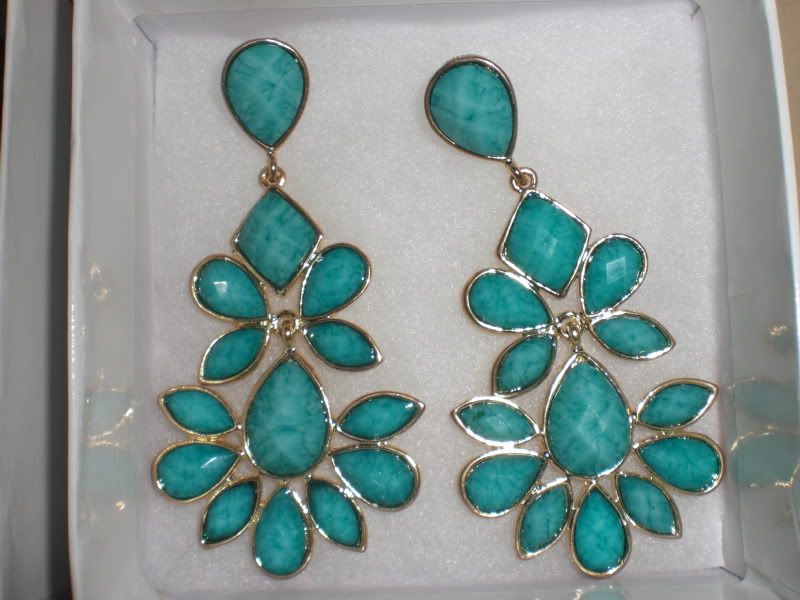 I have 10 of each of these satin chair sashes, The colors shown are inaccurate - the blue is an aqua blue and the green is an emerald color. You can see them in our wedding slideshow to see the color more clearly -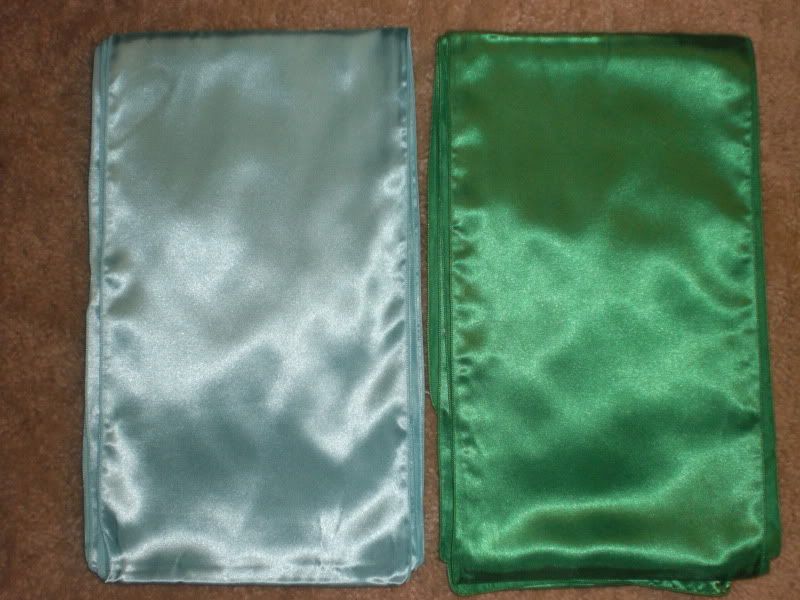 More coming...