Okay, so I finally tried my first DIY and used VistaPrint for the first time after learning about it on the forum. I'm so glad I learned about it through you ladies. Bunches of thanks!! I have to get moving on making more things as my day is approaching quickly.
Here is the outside of our pre-travel brochure.
Here is the inside of our brochure.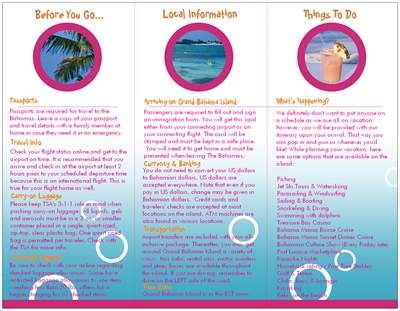 Here are the business cards I created to use for luggage tags
Here is the back of the luggage tags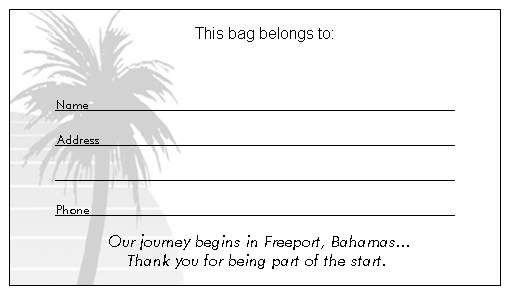 Thanks for viewing