Hey ladies cleaning out the NY closet for the move here are some things that could use a good home
Thanks for viewing my items PM me with any questions.
Adirondack Chair Place Card/Photo Frame
- From the website "These 2" x 3" favors have been creatively crafted and painted by hand and could be used to display a 1 1/2" x 1 1/4" place card with your guests' names or a photograph of the couple. The chair is made from poly resin material. With its clean and polished finish, your guests will definitely be charmed with these keepsakes"
I have
2
of them and they are
FREE
buyer pays shipping. We used these to put on our cake other than that they have been stored in their original box. Id rather get rid of these as a set
if possible..
Chinese Laundry Daze Metallic Shoe
$
25 shipping included
.
sz 8.5 purple metallic. After our wedding I decided to get new shoes for our AHR and these totally rocked it!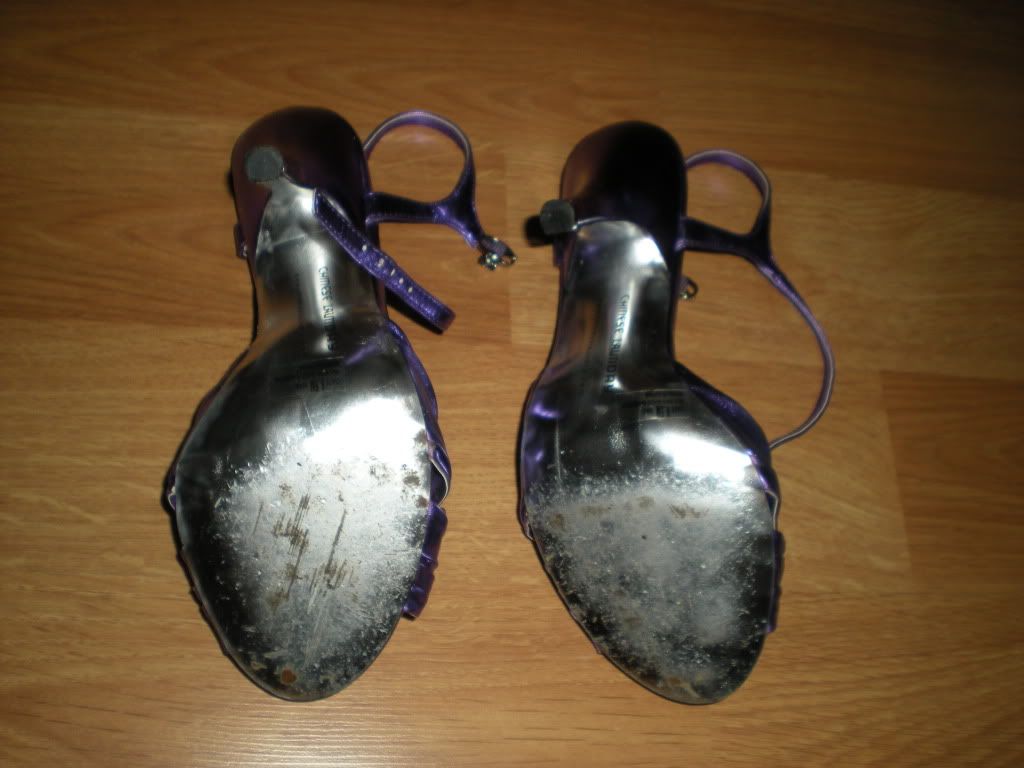 Ivory Fingertip Mantilla Couture Veil
- Etsy made veil features a 49" X 49" design and has a lightly beaded/sequined lace applique. Its an absolutely breathtaking veil that I did not get to wear since I was a 2 dress bride and it did not match the dress i ultimately chose to get married in. Paid $90 for it selling it for $70 shipping included.
Peacock Theme Boutonniers
- They were both Etsy made to match both my AHR hair piece and my wedding hair piece
$9 each