Arriving:
Arriving in Cancun was fairly non eventful. We made it through customs with only one person getting stopped and that happened to be ME. It was fine though, they kept me for a moment and then we all continued on to the transportation area. Our transport was done by lumas travel and it was fine. The guide on our van talked the entire time about things to do in Playa, I think trying to sell his services, but it was a little annoying. Most of us just didn't pay attention and looked ahead to arriving at The Royal.
Once getting to the Royal it was a bit confusing checking in. It seemed they weren't completely ready for us, but everyone was so nice it was hard to be irritated. They took most of us separately to our own concierge close to our room. It was nice in the long run to have the same concierge helping you during the entire stay. We decided to book the Swim up suite which was located on the beach front side right by the pool. The room was nice, but the view was basically of the pool and when you looked out you saw everyone sunbathing. It wasn't exactly how I imagined.... so we decided to do an upgrade to the master suite and I am so glad we did. It was beautiful and perfect for your wedding and honeymoon.
Wedding Coordinator:
Our wedding coordinator was Zulma and she was fantastic. Leading up to the wedding the communication was 'okay' which I understand because of everything they are coordinating. Once we got to the resort she was extremely attentive and had everything ready to go. We met with her a few hours after arriving just to go over all the details. I had written out how I wanted all the tables decorated (as I brought my own things) and all the other details for the wedding. We picked out my bouquet and other flowers as well as just went over timing. She was extremely helpful in coming up with things to meet your expectations. I honestly can't say enough about her.
Photographer:
After doing a ton of research on the forum as well as everywhere else on this forum, we decided to hire Samuel Luna samuelluna.com . I decided to have him take pictures of us before the welcome dinner (engagement type photos), photographs at the welcome dinner, and then for 6-7 hours the day of the wedding. I believe I chose the soulful package and he worked with me to come up with exactly what would work for us. Let me just tell you… he is the most pleasant man. I could not have been more pleased with the type of person he was. We had a lot of fun working with him. My entire family kept talking about what a nice man he was…so, if you are looking for someone to fit in with your group and just enjoy taking pictures.. you have found your photographer! Here is the link to our slideshow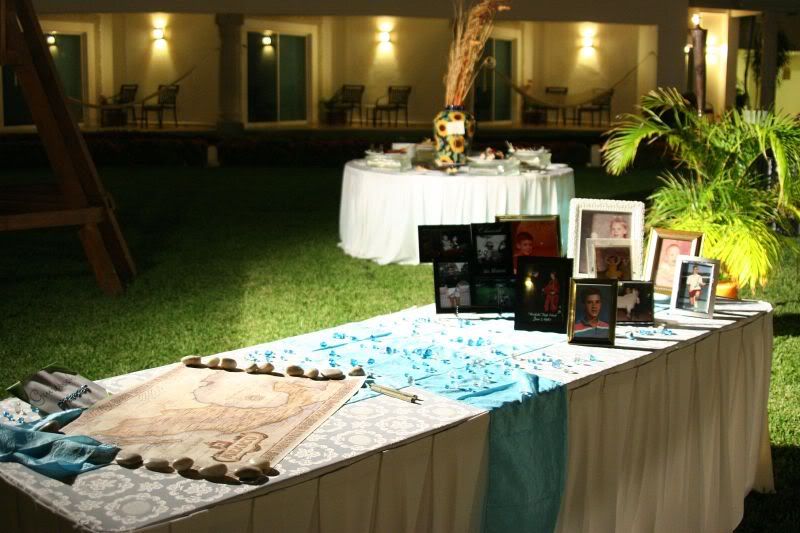 The Day of the Wedding:
First of all… who would have thought that you would be out in the sun the day of your wedding? Not me! I relaxed by the pool till about 11:00 a.m. and then went in to shower and begin to get ready. We purchased the luxury package so I did my nails and toes the day before –which I would suggest—and then I scheduled my hair and make-up at 12:00. Hair – I brought a lot of pictures with me of this one style that I wanted. I think she got fairly close… I was happy with it. In some of the photos I don't like it, but overall… I really like it. Make-up – I brought all of my own make-up. I had spent a fortune on Make-up for life make-up and decided I would have them use it… I am so happy I did. The make-up that they had available did not look like the best make-up. So, I basically told her what to do and where to put things and I was very happy with that. My groom had the 'face-saver' and all his good guy friends did too… ummmmm I might suggest skipping this…. They definitely cut his face and the other guys were not too impressed either. Just an fyi. The hotel had forgotten to schedule the pressing of my dress and the tux – I remembered the night before and Zulma got on it right away. But, I would suggest scheduling this during your meeting with your wedding coordinator. I didn't get my dress to me until a little after 2 and my photographer came at 2. So, that was a little annoying. But, it all worked out. Our wedding was scheduled for 4 at the gazebo.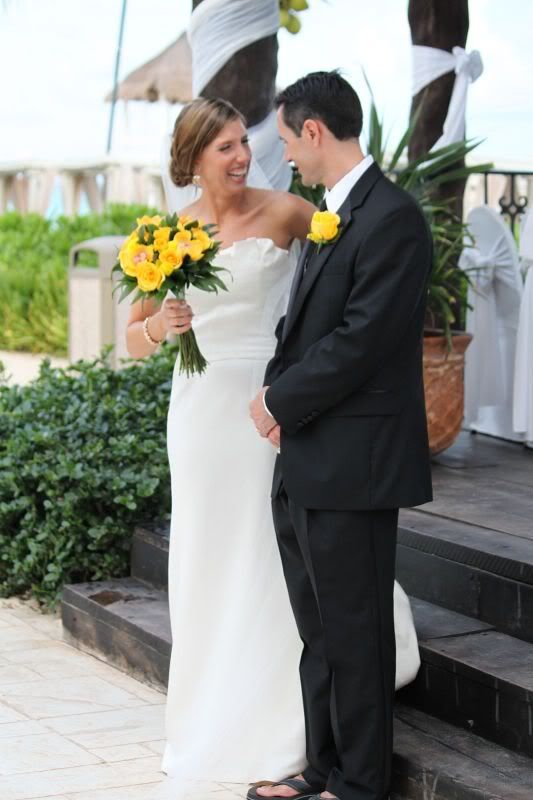 The weather was beautiful and the set up was perfect. We had a little mishap with the pastor – but that was completely my fault since I had decided to get my own pastor. Zulma stepped in and helped and it all went great. The ceremony was wonderful!
The reception:
We had hired our own DJ – Ivan and he was wonderful. I didn't go with the light up dance floor because of the cost and really… no one noticed. I know it would have been cool to have it, but we all had a blast anyway! Ivan was awesome… the big reason why we decided to go with a DJ in the first place was to make sure to keep things going and to have someone announcing when we were doing certain things. He did everything on schedule and really kept everyone dancing…. He was great to work with too! Thank you Ivan!
I also had arranged for the lounge furniture through an outside vendor. The reason I did this was because the set up was so much more decorative than the set up the resort did. The company I worked with was Mayan hospitality at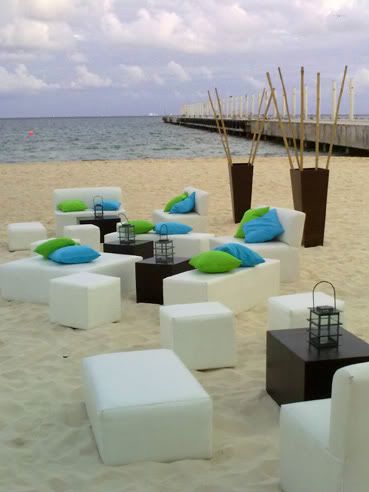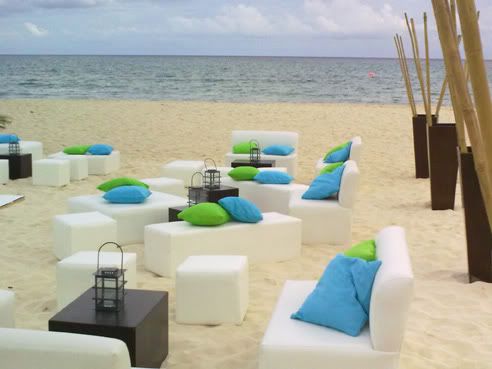 Raffaele also helped me come up with an alternative for a centerpiece.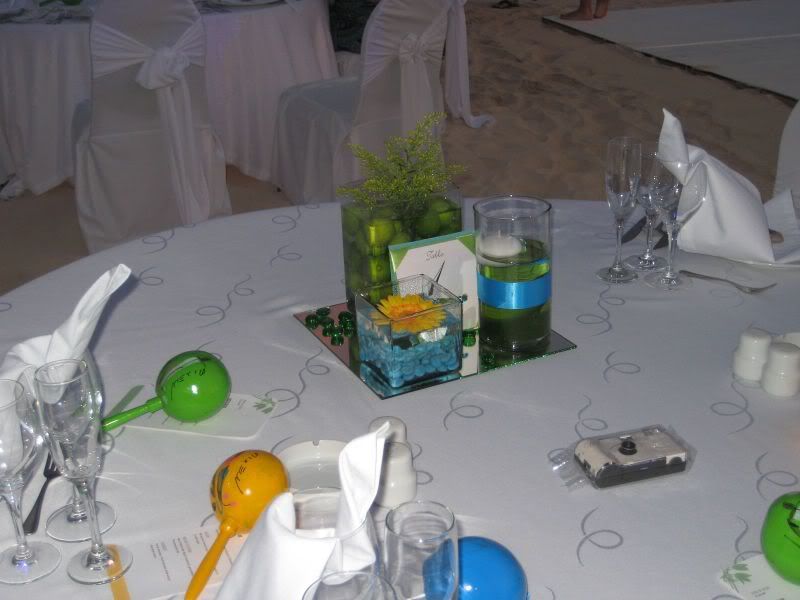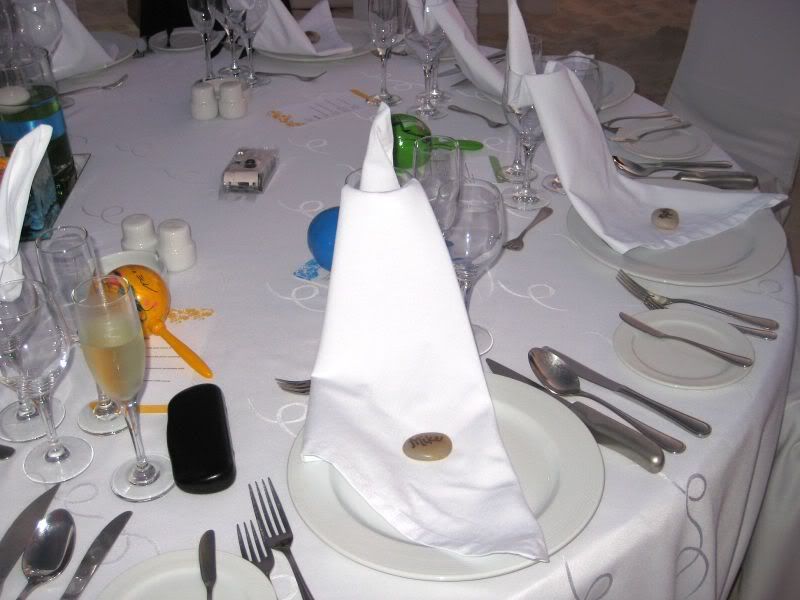 He was wonderful to work with and really helped it all come together.
I think that is it! My family and friends had a fantastic time. I still get emails and comments about how wonderful the wedding was. I think the experience of all being together in a place like Playa del Carmen and at The Royal is a life long memory. ALSO… I wanted to say being right in town is fabulous. It really kept everyone entertained. If they didn't want to stay at the resort they had plenty of other options to shop, eat, and drink.
Thanks for all the help on this forum! You all were a life saver!!!!!
Teri
Don't forget to check out the slideshow! Samuel Luna was fantastic!
Teri + Robert – The Royal Playa del Carmen, Riviera Maya. Samuel Luna Clients