Well here we go… one of my favorite parts of BDW and I can't believe it is actually my turn to post a planning thread. The past year has absolutely flown by and I truly wouldn't have half of the cute ideas if it wasn't for this forum. Special shout outs to the ladies of the Dreams PV thread, December 2009 thread and the SB! Luv y'all!
So the engagement happened while we were gallivanting around Europe on a Contiki trip last New Years. 2 other couples had gotten engaged on the trip and everyone was giving Brett a hard time about when we he was going to pop the question. He was so adamant that he had no intentions of ever being married that he actually brought me to tears. Well then on New Years in front of the Eiffel Tower he popped the question. Crazy boy
)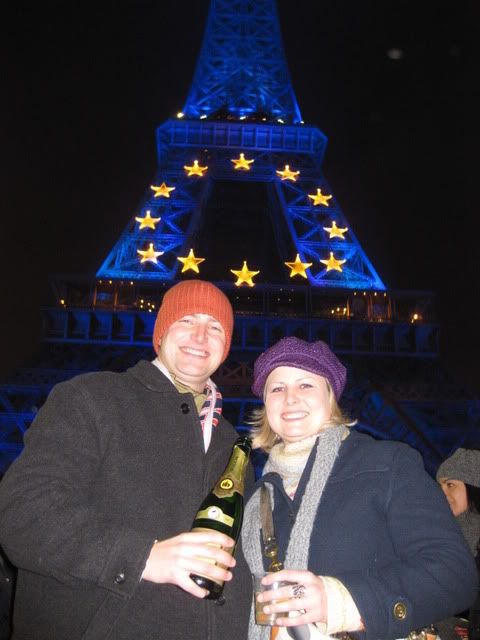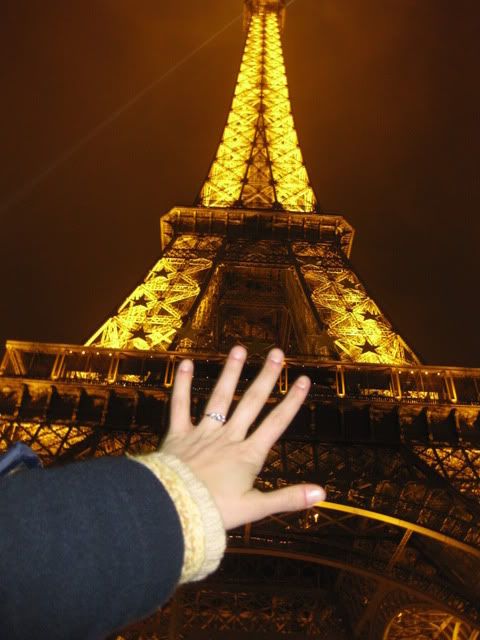 I originally wanted a wedding in Texas where I grew up and where my family is, but couldn't find anything within a reasonable budget that felt like us. So we opted for a DW.
Save the Dates – from PrintsMadeEasy.com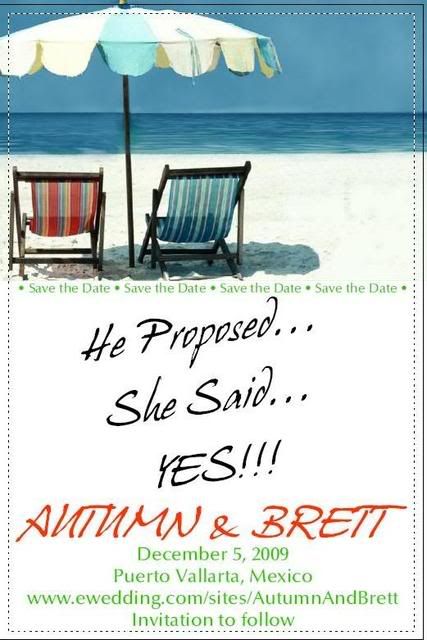 DIY Passport Invitations w/ Boarding Pass RSVP Cards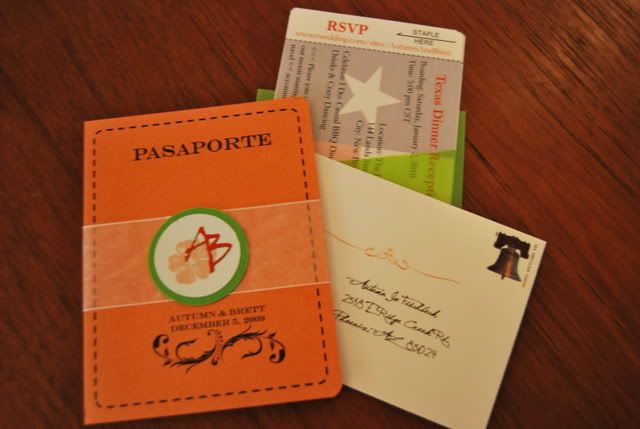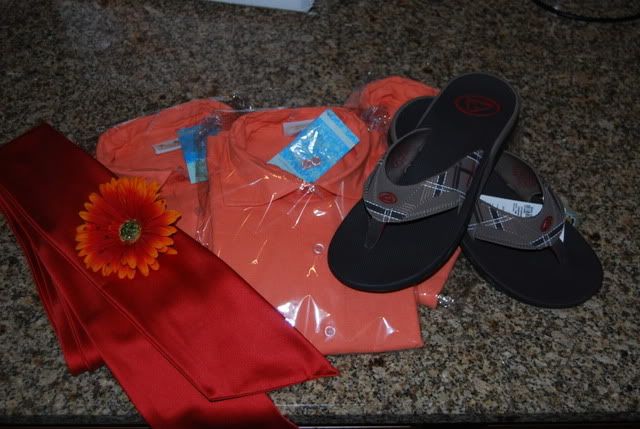 I did ask my girlfriends to be my un-bridesmaids and gave them scrabble tile lanyards.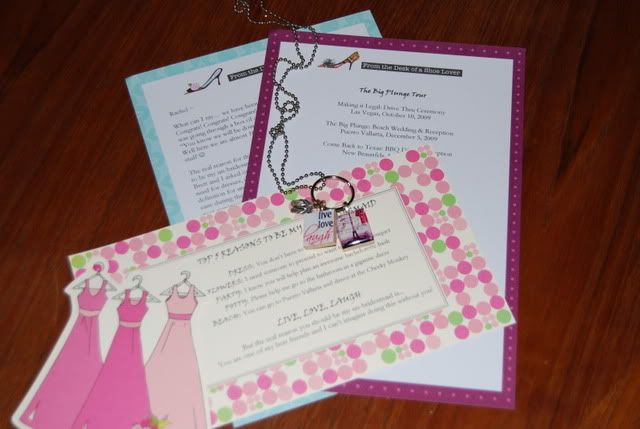 Everyone coming to the wedding got a pre-wedding brochure and luggage tag