Thanks girls! I've got this nervous anticipation thing going on since I don't have a solid look I'm going for...
I'll definitely take pictures, I take pictures of everything, my planning thread is pictures galore!
I made an inspiration board of different hairstyles I like so maybe a mix and match of something!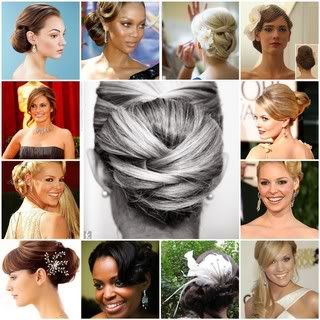 I'm open to suggestions, I'm wearing a tulle cage veil and a feather fascinator for the reception. My dress is vintage/modern with an Art Deco look.