My Bestfriend/MOH's little sister is a graphic artist and did such an AMAZING job!! I'm totally in LOVE with them!! She printed and prepped 90 total invites!
I Purchased the 4 Bar envelopes in Papaya from The Paper Source. To add a touch of color inside the envelopes, I lined them with metallic silver paper:
Front Cover: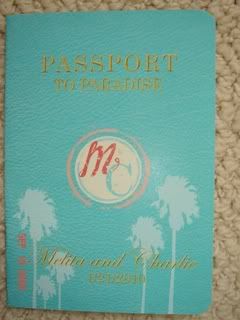 First Page:
Close up of what it said: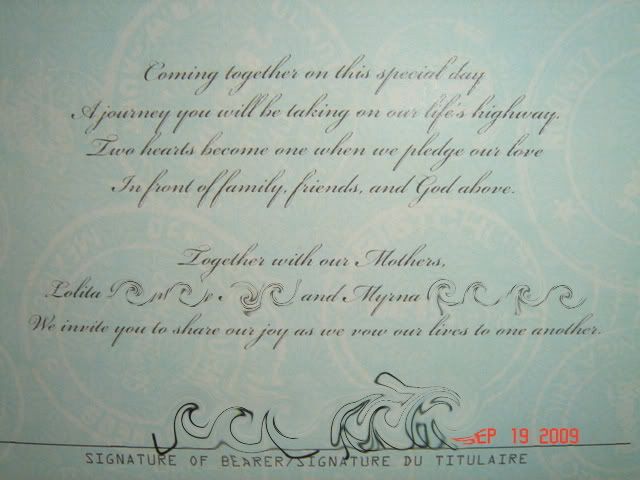 Middle Page:
Last page:
Tear-Off RSVP Card:
Back of RSVP Card with our Return Address:
Thought i'd share! Thanks for the inspirations!