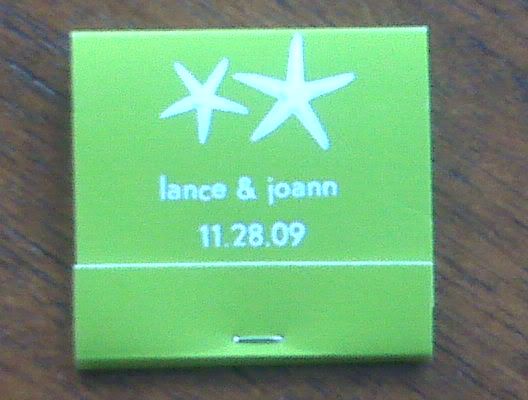 Sorry it's not the best pic (it's with my camera). I wanted to wait until I got them to post -- and I'm glad I did- they are super cute! They are from the Wedding Channel Store, I received them today (I ordered them only 11 days ago). Here is the site:
Personalized Wedding Matches - Matchbooks For Wedding - Personalized Matches
)
The cost breakdown (the best part!):
$17.99 + S/H - 10 % off Coupon code (TAKE10) = $25.63 for 100 matchbooks!!!