Hey Ladies!
Well, I've finally sorted through all this wedding stuff that's been clogging up my apartment and figured out what I need to get rid of. There's a lot of it, so bear with me.
All items are plus shipping! Please PM me and I'll get a shipping quote!
Alright, here we go.
26 plastic nametag holders. They are business card size, and are top loading. $5.00
4 Spanish Phrases for Dummies. $3.00
34 Individually Packaged Shout Wipes $3.00
14 GermX Individually Packaged Wipes $2.00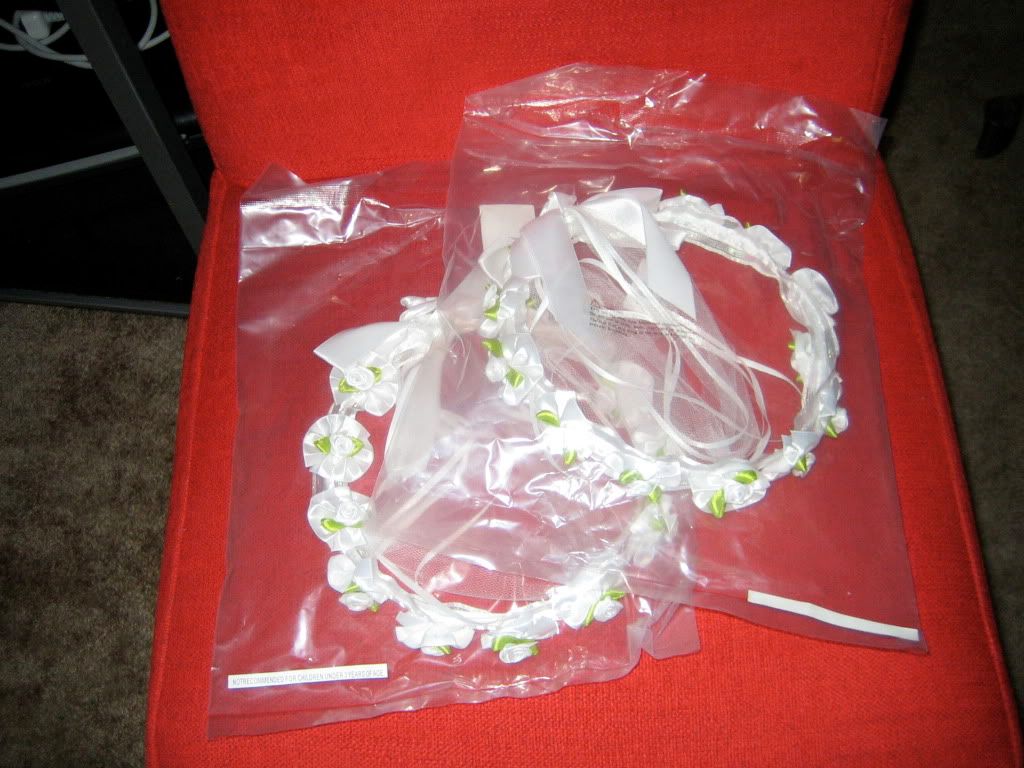 2 White Flower Girl Headpieces. I got these from Oriental Trading - $2.50 each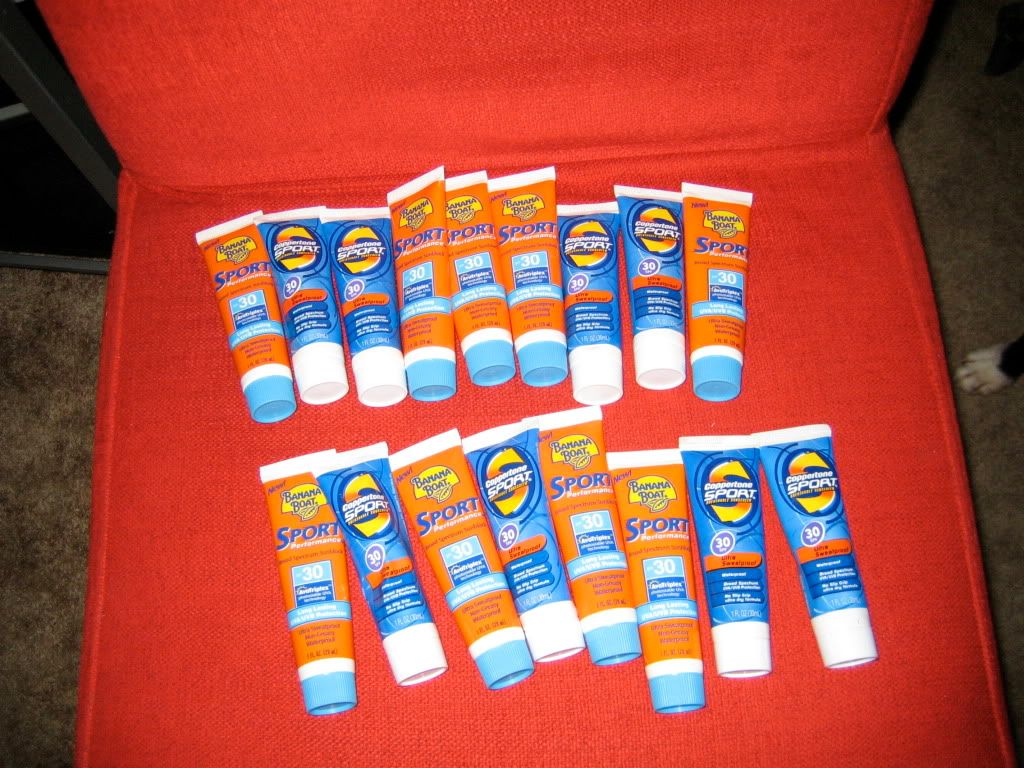 17 Trial Size bottles of sunscreen - $10.00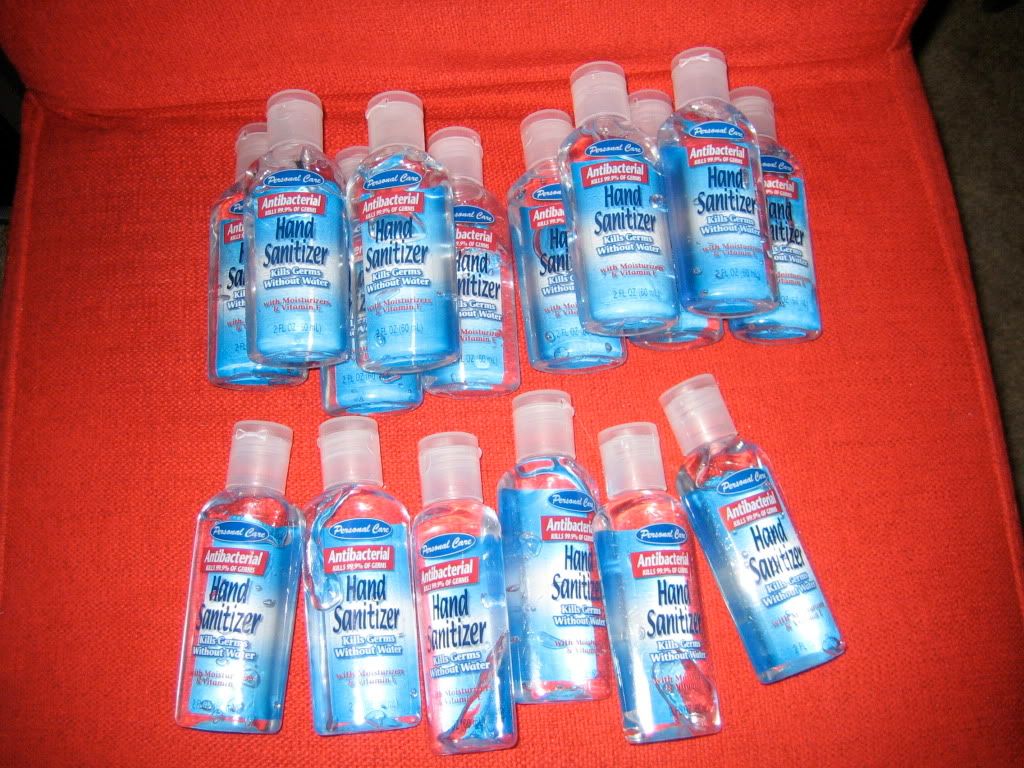 16 Bottles of Hand Sanitizer - Travel Size $7.00
Continued in next post...