So as some of you may know, I am having my dress made by my most wonderful Aunt! I'm am SO happy to have something custom made just for me.
Being a plus-size gal, sometimes it's not easy finding things.
Anyway, I thought that it might be fun/interesting to post the progress of my dress. We went a couple of weeks ago to buy the material for the dress. Last friday, I had my first fitting. Now let me remind you that the dress may just look like a sack of potatoes right now! lol This fitting was to put the dress on and have it pinned to my actual size. It was so exciting to have this done for me. I have never had anything custom made for me before, especially by someone so special to me.
Here's the pics! Please let me know if they are too big or whatever! Thanks!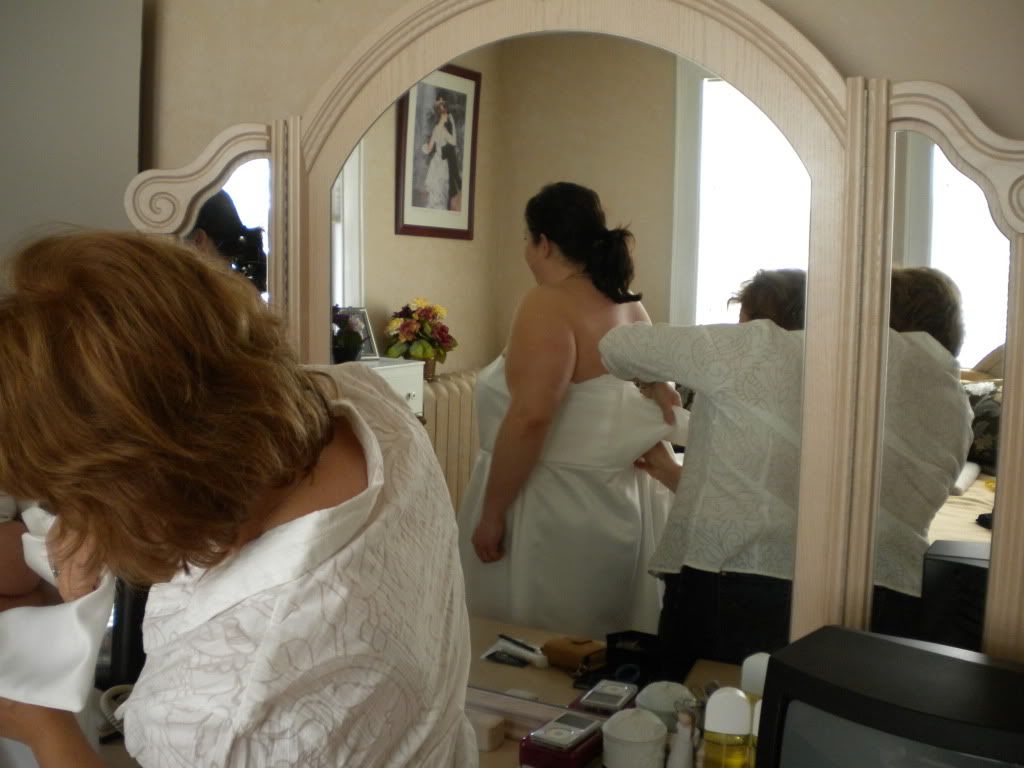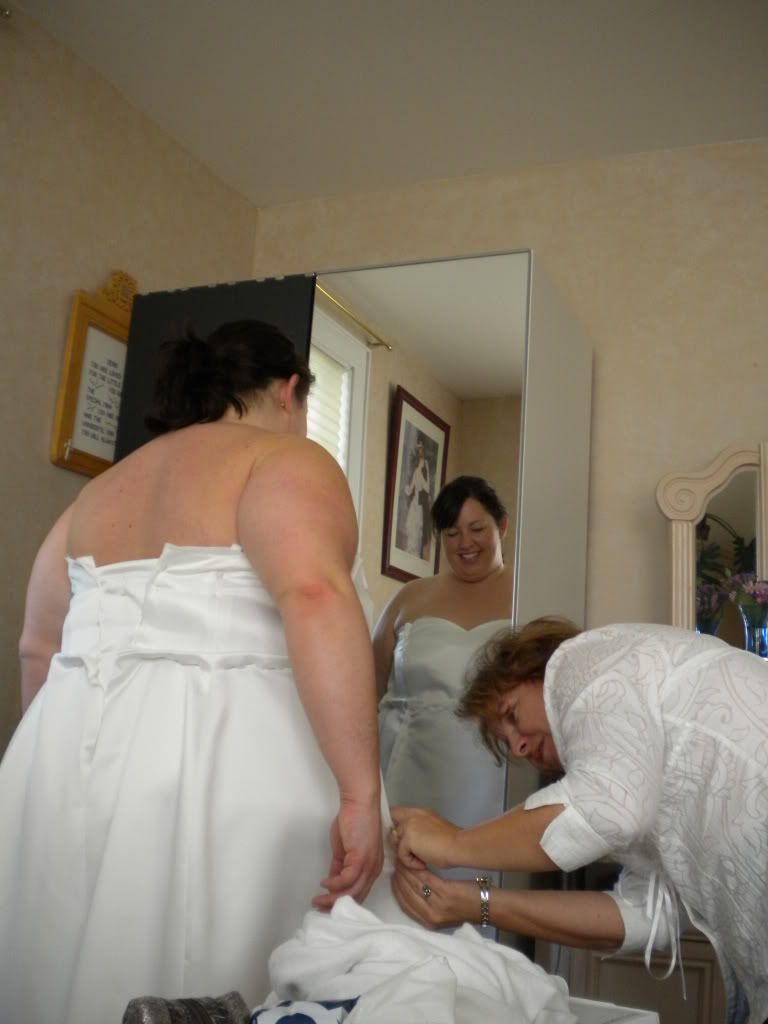 I can't stress enough how freakin' exciting this is!!
I'm going for my second fitting tomorrow, so the pinning that was done last week will all be sewn (sp??) to the proper fit. I'll post some pics afterwards!
Enjoy ladies! Feel free to post any comments or questions!