Hello!
I FINALLY finished my brochures for Vistaprint and the luggage tags to be sent to all of our guests pre-cruise.
Brochure that took me forever! This is the template as the actual brochures are in the mail.
Outside of the brochure
Inside of Brochure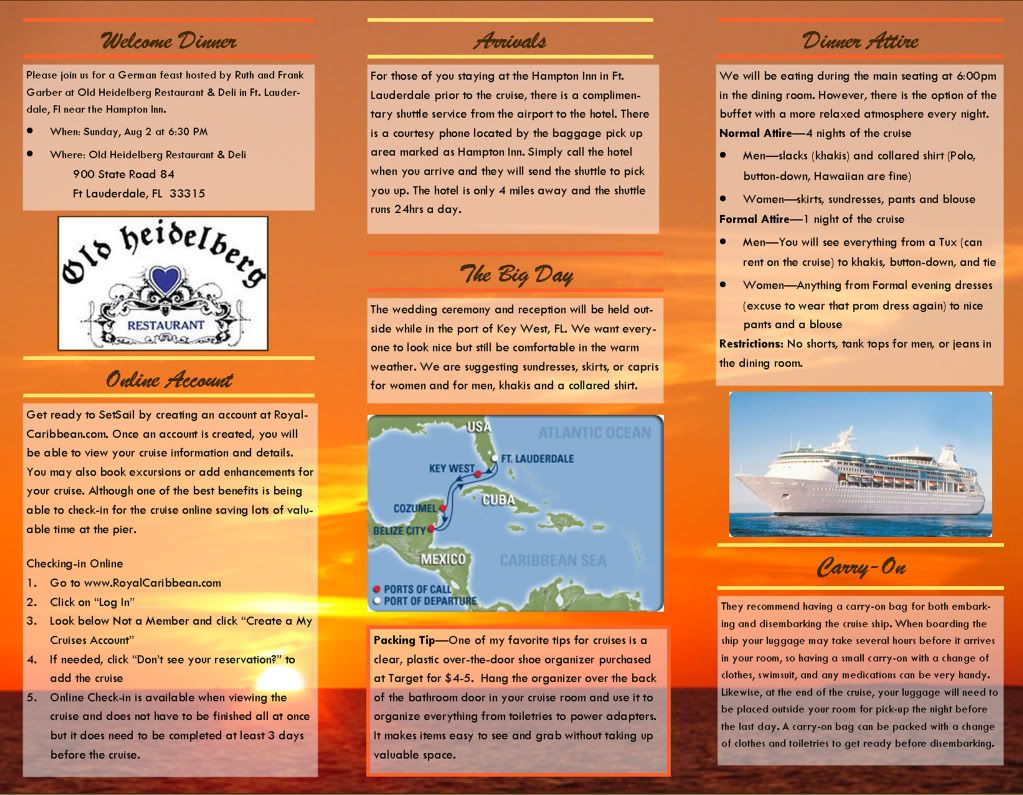 Luggage tag - We have 47 people cruising with us so I left the back of the business card blank for guests to fill out themselves. The plastic holder is from idcardgroup.com and the business card from Vistaprint.
Front of tags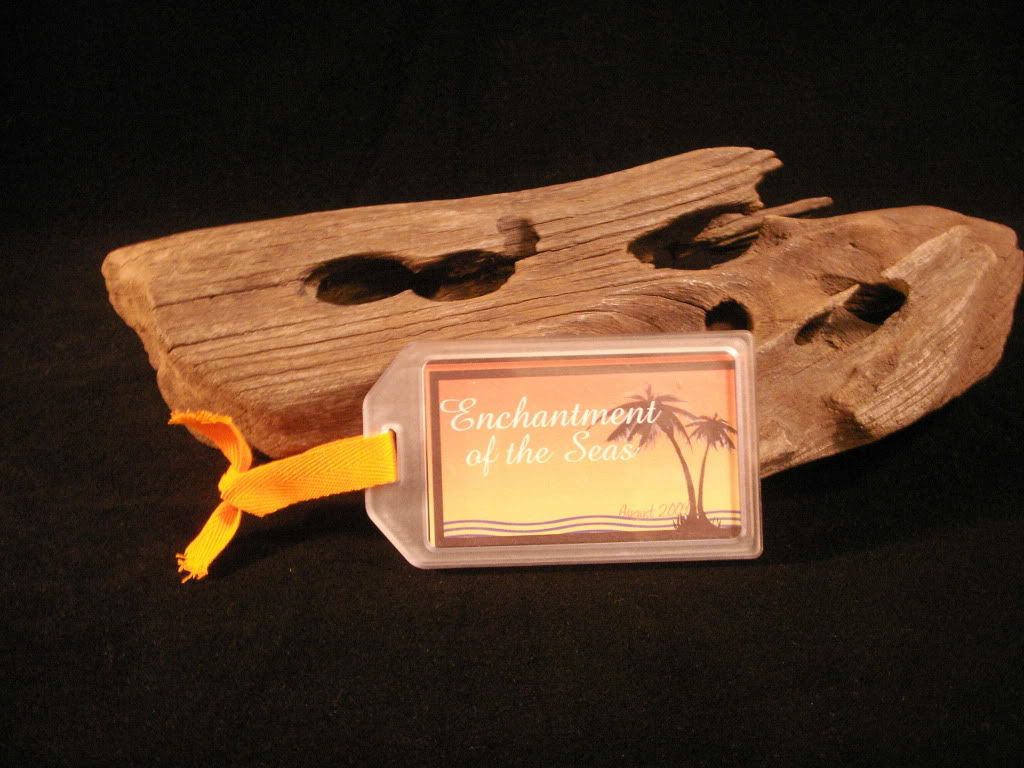 Back of tags