All,
My Beach Towels are in and I love them. I got them from a forum member named Shana. She has an embroidery business named "Sew Divine Embroidery". She embroideries totes and other things too. I wish I had known her when I was looking for my bags.
Mine is the orange one, and I got solid yellow ones for all my girls. We bought the blue ones for my FI and his guys. The orange and yellow are a velour type fabric towel and the blue ones are like a regular woven beach towel!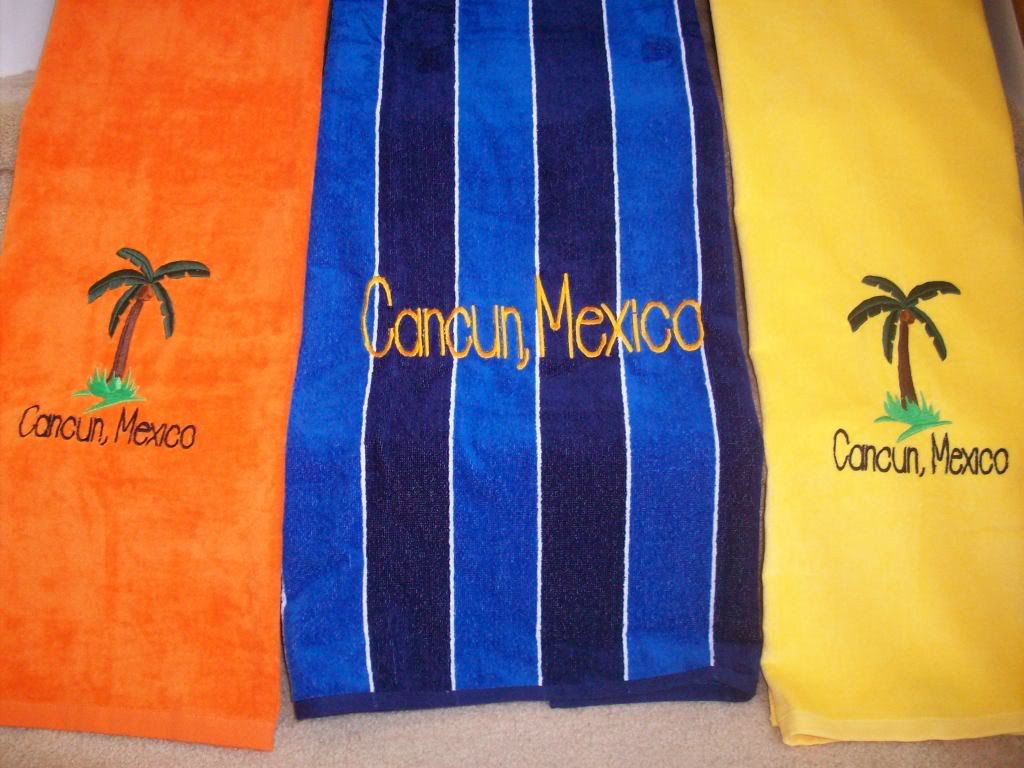 If you want to get a hold of Shana, her cell number is 856-889-4706 and her email is
CLICK HERE
.