So my Bridesmaids & I took it upon ourselves to make the paper bag lanterns for my wedding and I think what we came up with was great, so i had to share.
We bought a pack of white paper bags for the luminaries and I bought gold doilies to follow Marthas method (
Lacy Luminarias
) but it did not work out like we had envisioned. I wish i had taken a picture, because they really didn't look 1/2 as nice as those!
Thankfully I also bought this confetti for the table which i got from micheals (using the 40% of coupon of course).
So my friend suggested we use the little flower confetti inside the bags... and VOILA here is the result!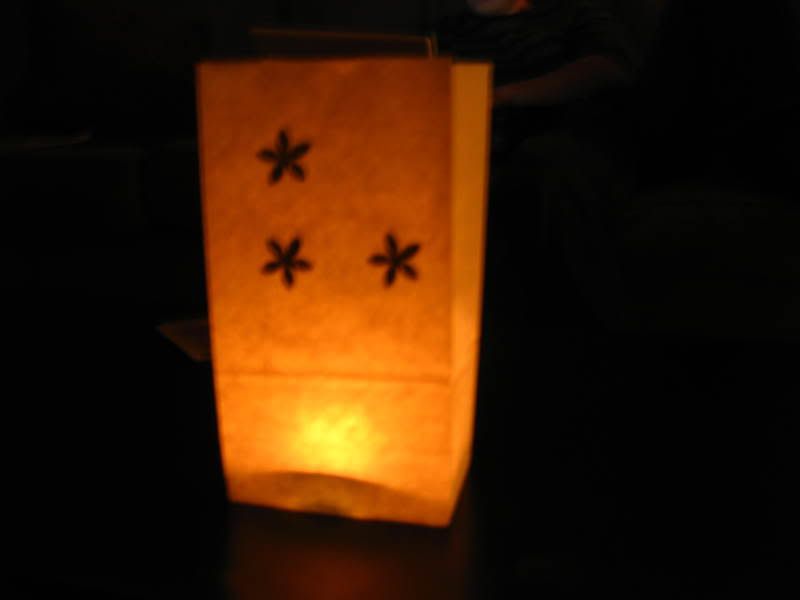 I bought the votives/candles off
Cudge.net - Product Detail
which were a bargain and are AMAZING! (i tested and one lasted for 14 hours!)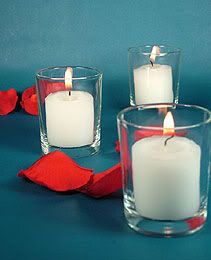 We also then used the little flowers to make our placecard holders so they came out to be a spectacular purchase!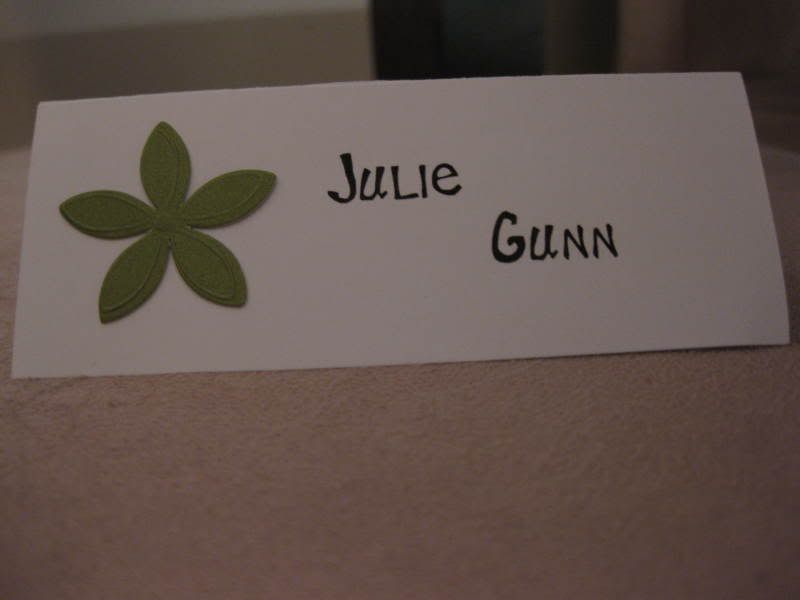 Hope you like!