Notice: The site will be offline this Saturday evening (4/21/18) for a major software update. Thank you in advance for your patience while upgrade to a new-improved version of BDW.
Color Changing Monogram OOT Cups??
Started by
Kits55
,
Jan 30 2009 01:20 PM
Posted 20 February 2009 - 04:16 PM
Hi Kits55

I just wanted to check in - im assuming the cups havent come yet?

---
Posted 22 February 2009 - 01:28 AM
no, they're not in yet. they won't be in until Wednesday most likely. I'll let everyone know when they come in.

in the meantime PM me your name, address, and the best way to get a hold of you in case I have questions about preferred shipping methods.

Thanks!

---
Posted 24 February 2009 - 09:00 PM
hey girls!!! Finally....THEY ARE HERE!!!
I took some pictures, see below! I couldn't take any of them in their normal frosted state because they came in from the cold so they were all colored...which I will say made it MUCH easier for me to sort into piles!
So, most of you ordered cups in multiples of 5s (there are 6 colors) so everyone PLEASE PM me your TOP THREE preferred colors for the extra 2 cups (those of you who ordered 50). List them in top priority order. There are no guarantees but I'll do my best to give everyone the extra cups in her favorite color!
Here are the orange, red, and pink ones! It looks grainy but it's because I had the flash off, the flash made them look totally different colors! The cups are AWESOME! So far I've only found one that has a tiny crack at the top (I'll be keeping that one)
Purple, Blue, and Green (The green gets darker but I took it out of the freezer too soon)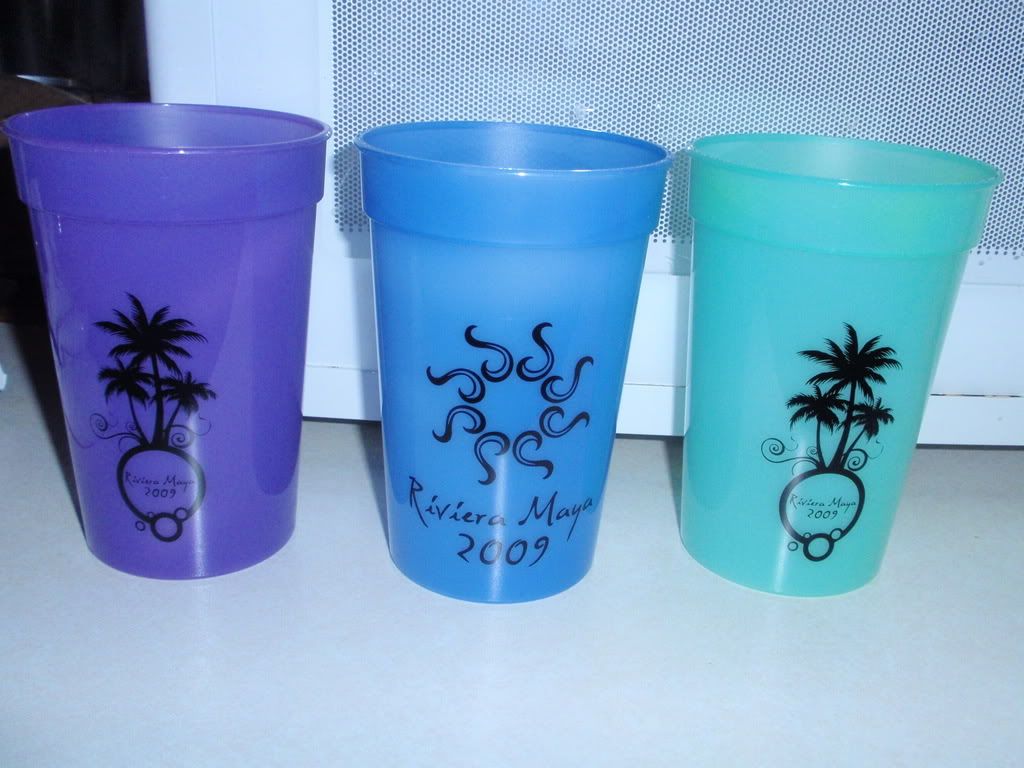 The sun close up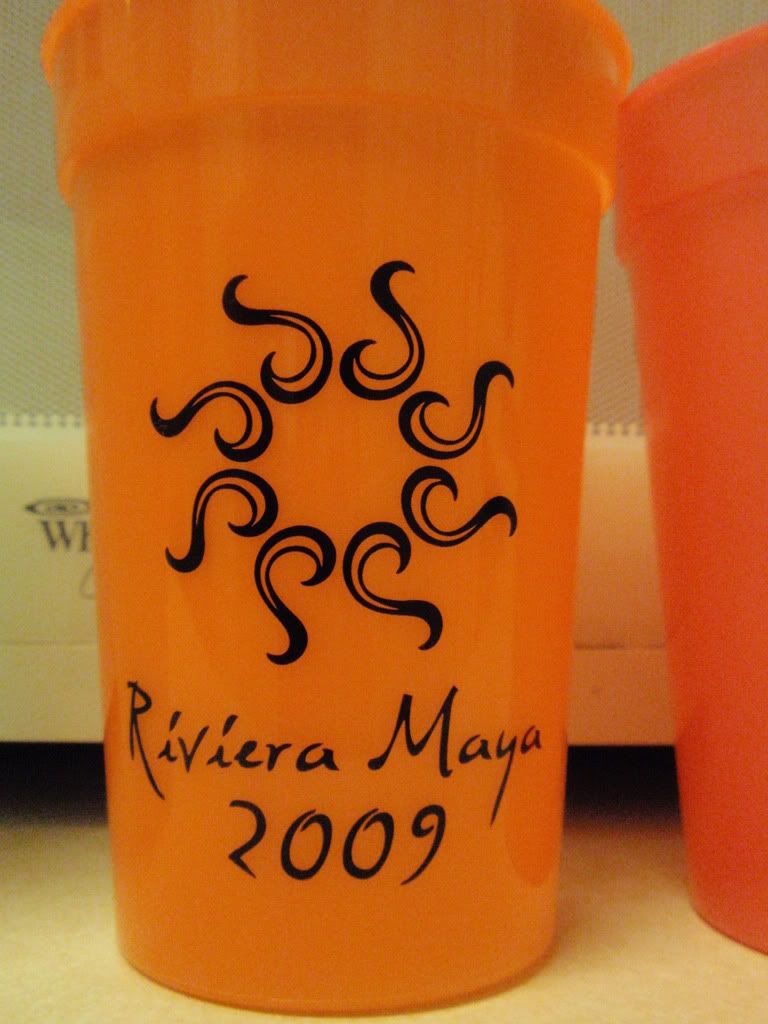 The Palm Tree Close Up, the reading is legible and I'm so excited! This is the green cup which had warmed even more by this point.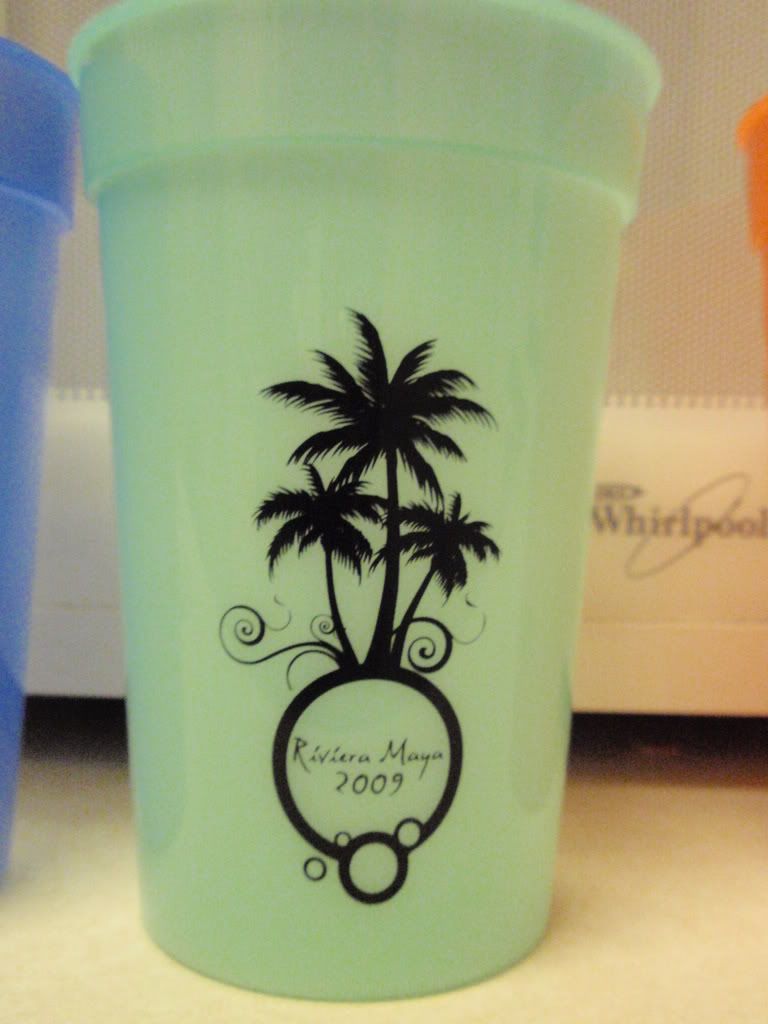 ---
Posted 24 February 2009 - 11:44 PM
The cups look awesome! Cant wait!!!

---
Posted 25 February 2009 - 01:12 AM
The cups look REALLY good. We're excited for them. Thank you!

---
Posted 25 February 2009 - 10:20 AM
They look fabulous!! Thank you so much for your "leg work" on this!! THANK YOU!!
---
Posted 26 February 2009 - 05:00 PM
Ok you ladies are awesome! Now I need to find a group that wants to do this for Jamaica. The cups came out fabulous. Anyone getting married in Jamaica that wants to do a group order?

---
---
0 user(s) are reading this topic
0 members, 0 guests, 0 anonymous users