I'm torn about what to do with my long, boring, blonde hair. My options are brown or short. I would say both, but I know I'm not ballsy enough to do that. 50% of the time I want brown, 50% of the time I want to go short.
This is basically what my hair looks like every day:
and to show how long it is: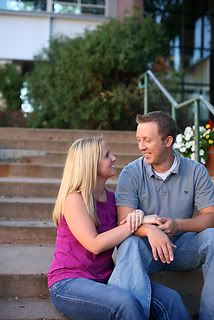 So I was thinking either a cute, shoulder length bob, or a darker color.
Dark Option would be like Jennifer Aniston's in this pic:
Or a bob kinda like this but a little shorter: