I am so excited because I have recently begun to make custom tutus for your little girls ages newborn to 5 years old. These tutus are the perfect unique touch for portraits, weddings or any special occasion. These are quality tutu's made at the most reasonable prices you will find.
Each tutu is custom designed for your specific needs. We have hundreds of color combinations and will create anything that your heart desires.
We are here to help make your little girl's dreams come true!
********************
UPDATED!!! I have my own website now- although its still a work in progress here is the brand new website address-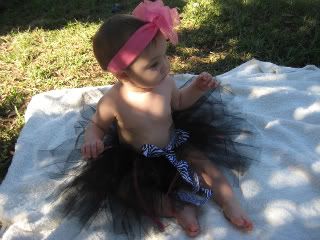 My store and pictures are still a work in progress because I am still accumulating my pictures but I can create anything you could possible want and make a unique tutu for the girls in your life!
Please let me know if you have any questions!!