My second dress arrived today in the mail. I'm so excited. I tried it on with my first dress, and I think that I like the second dress better. When I put it on, it just feels pretty good. Ofcourse, it's hard to think of what it will look like on the beach, and me 20 pounds lighter, but I think that it will work.
My sister took the pictures and she has this habit of making things look distorated. For example, in some of the pictures, you can see my Mom's flower coach, it's looks super small and like I'm standing very far away from it, while in reality, I was only standing about 3 feet away from it. The pictures make me look very wide and short, while I'm actually 5'8 and a size 12.
I really like both the dresses and [both] look amazing, but the second one looks stunning and I feel very comfortable in it. The first one I really like as well, but everyone is thinking that it might be a little too formal for my personal style. Plus, I feel like I could possible "fall out of it". I'm thinking that once I get closer to my goal weight, and have a conversation with my seamstress, then I might make a decision.
My first dress [it's really too big]: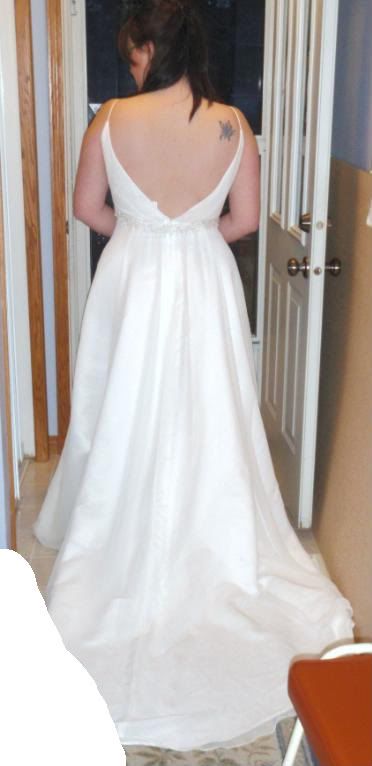 My second dress [the straps are detachable, I had them up because the dress kept falling down without them on]: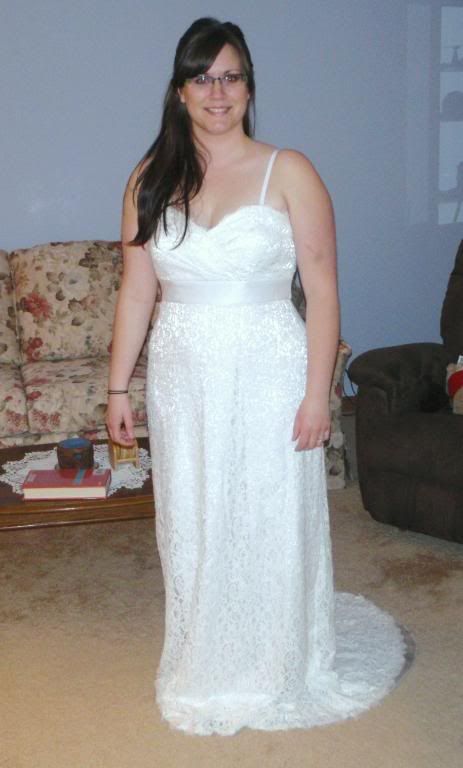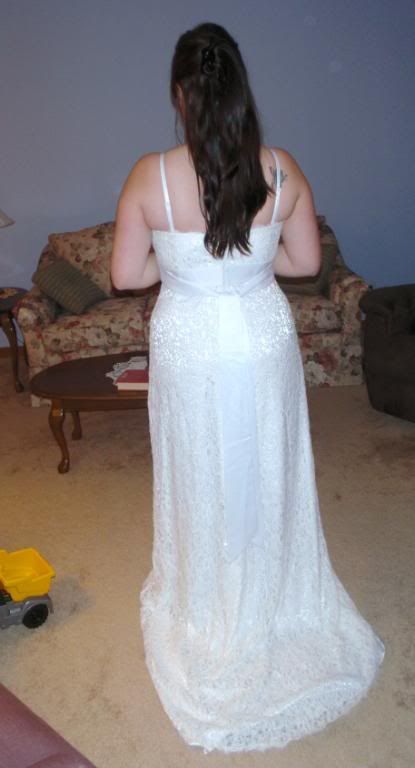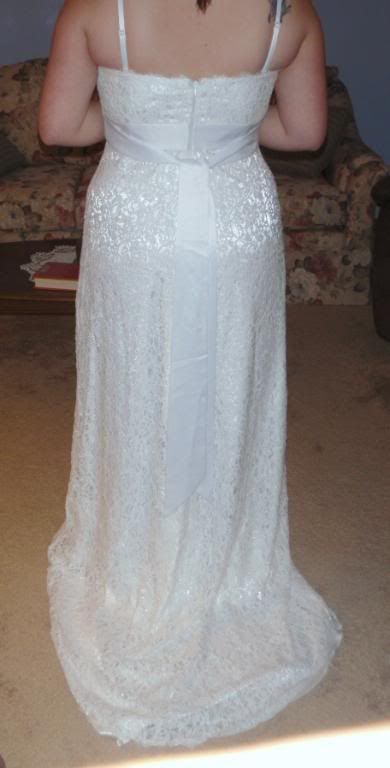 I really like this picture, LoL!!!!
What do you girls think?
I couldn't wait to show you all!!!!
~~