I'm trying to learn how to get really nice pictures of rings. I have been looking for a good tutorial, but haven't found anything. so i just started trying stuff. here were my best two.
BTW, i'm just trying to learn how to photograph the ring. I didn't put any thought into the background & I left the Q-tip poking out of the bottom.
I used my canon 30D with a canon 50mm f/1.8 lens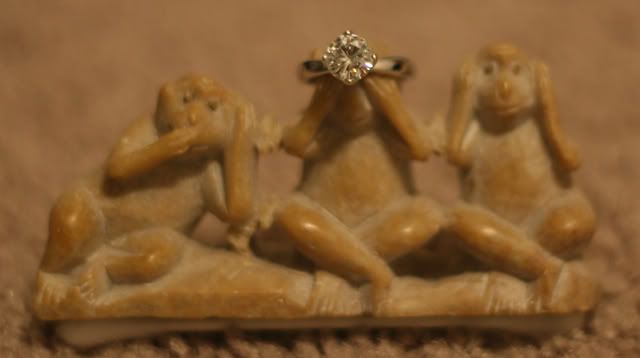 settings: 1/20 f/1.8, spot metering, hand-held
1/60 f/1.8, spot metering, on tripod
on this one i needed to tilt the ring more towards the camera
I tried a variety of auto & manual focus, but I don't know what I used for these two.
Any tips?