I had a blast, My moh picked me up at 8a.m. my little sister and said we were going to the beach in newport ri....so fun about 9 of us all together we stayed at the beach then went to the abc which is a bar outside so fun..then went out in there little town and danced the night away..............
my bridemaids and me..
They had to carry me!!!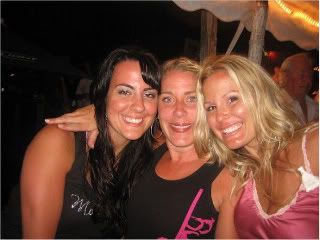 CHEESE!!!!!!