hey everyone,
now that the weddings over i'm trying to purge anything i don't need- and before i throw anything away, i figured i would ask you guys. all of the items below are free, i just ask that you pay the shipping.
and pleeeeeeeeeeease, if you would like something, please post on the thread, don't pm me. i want to make sure that i go in the correct order of "bidders".
15 maraca keychains from oriental trading- assorted colors
TAKEN
13 fans from oriental trading
you can see from the picture that these fans are slightly on the smaller side
13 fans with ribbon from oriental trading
TAKEN
these have an orange satin ribbon around the handle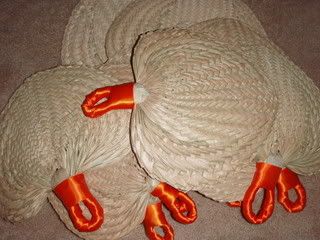 11 playa del carmen postcards
TAKEN
bought these in playa and used them instead of a guestbook. these are specific to playa del carmen, but there are also some which say riviera maya and tulum. i'd prefer not to split them up.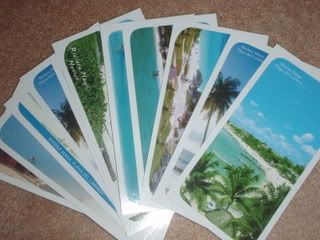 12 magnet picture frames
TAKEN
these are 5x7s i believe. they are clear plastic with a magnet on the back. they already have a printout in there for you.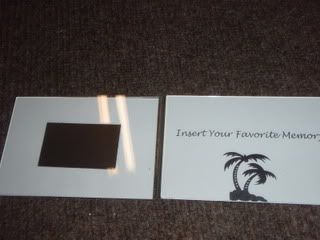 3 flower samples
they are real touch orange daisies. tt would be very easy to attach a hair clip on it and use as a hair flower.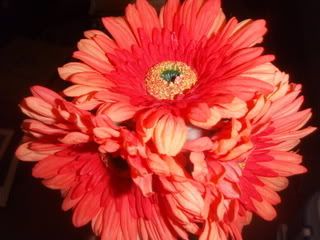 16 favor bags in ivory
TAKEN
10 of them are still in the pack but 6 are loose. they are ivory striped with white ribbon.
small bag of eco-fetti
TAKEN
this is the biodegradable confetti which I purchased from