So far I have purchased 2 sets of OOT bags. First were from Walmart for $5/bag:
Then we went to the dollar tree to get fillers and found these bags for $1/bag: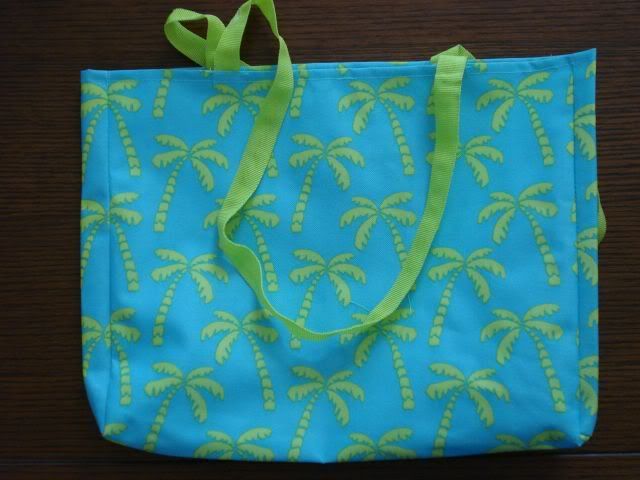 I think I have realized why I do things last minute... if I do them early on, I will sit and second guess everything and try to find something better/more cost effective/cuter, etc.
So my delima here is cost versus quality. The Walmart bags were really nice and was something I would buy to use myself as a beach bag. The dollar tree bags are not something I would buy for myself, but I bought them with the intention of using the extra money to fill the bags. Now as I sit and ponder this issue, I wonder if it is better to give people a nicer bag with less "stuff", or give them a lesser quality bag, with more "stuff" inside?
For the record the stuff we have so far is:
1. chapstick
2. after sun lotion
3. hand made soap
4. tylenol
5. tums
6. travel candel
7. nerf football thing
we are also thinking of doing color changing cups with our logo on them. and will definitely put in some snacks.
What do you think? Better bag, less fillers? Cheaper bag, more fillers?