Quote:
Originally Posted by n&n112109

Hey Ladies.... I asked what the rate was to book the photographer per hour and it is 160.00...
Great! Thank You n&n!! We have been asking and every answer is trying to sell us a larger package.
Nibsmom, We did recovery kits, which is basically the same thing. I think people will get a kick out of them.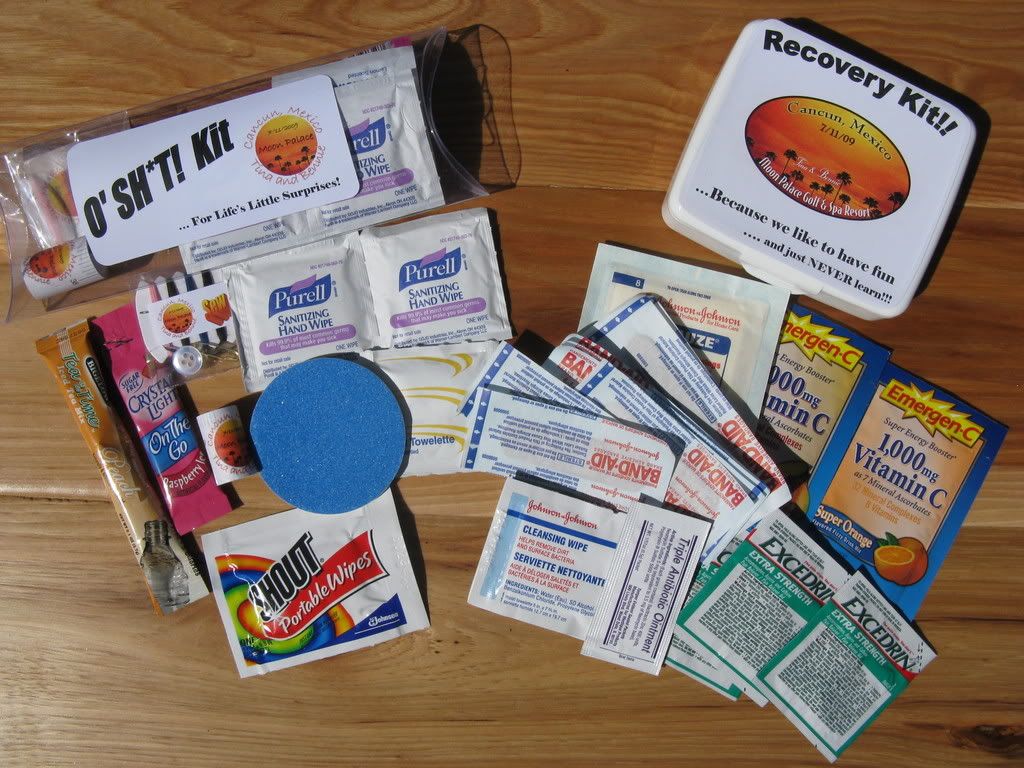 I also finally found the stuff I need for the sand ceremony yesterday. I found the items on ebay. Every store I knew about was sold out of some of the items. AND they were cheaper on Ebay!! I am getting to the end of my list of things to buy.
It would be great if June were a spending and stress free month!