Ok ladies I did end up going to staples and getting clear see through labes that are already sticky. They are full 8 1/2 X 11 sheets and then I just printed 2 per page. They are so much easier than the vellum and you don't have to worry about taping them all down. Anyways I would definitley suggest going this route if you are doing these.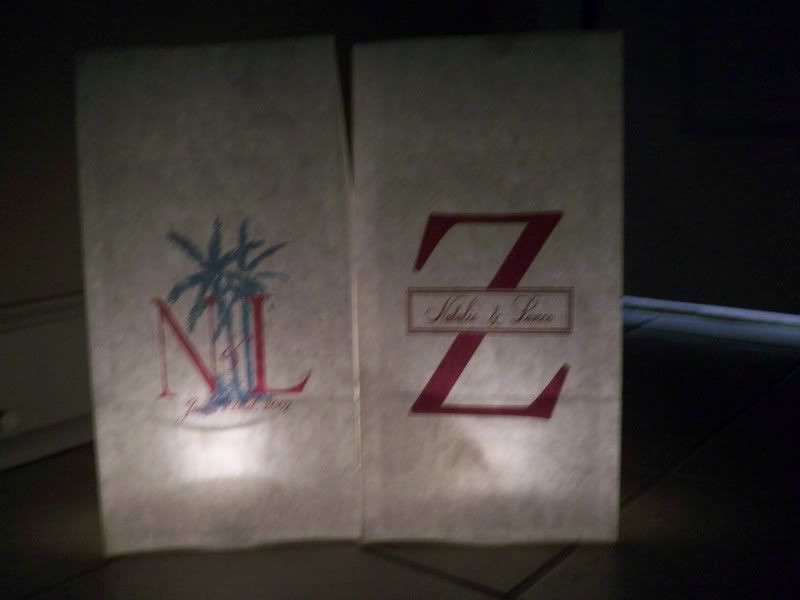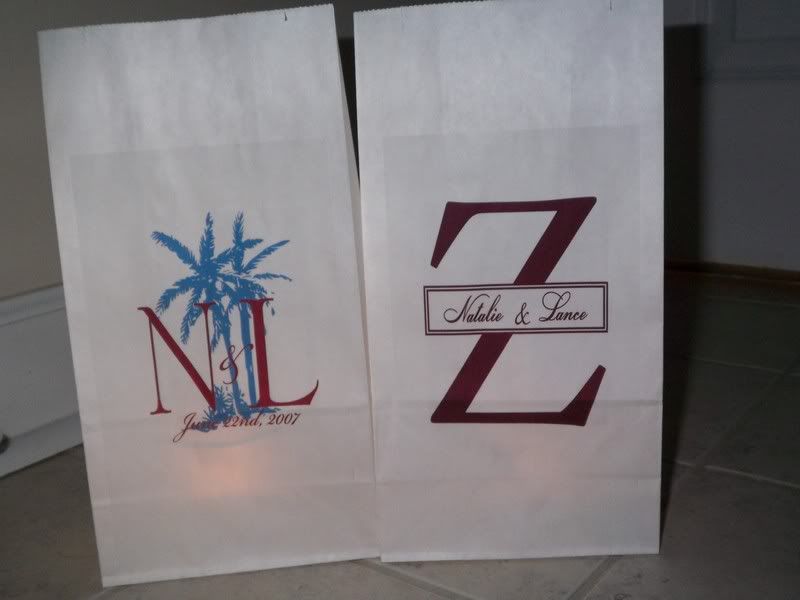 These are for the Rehersal/Welcome Dinner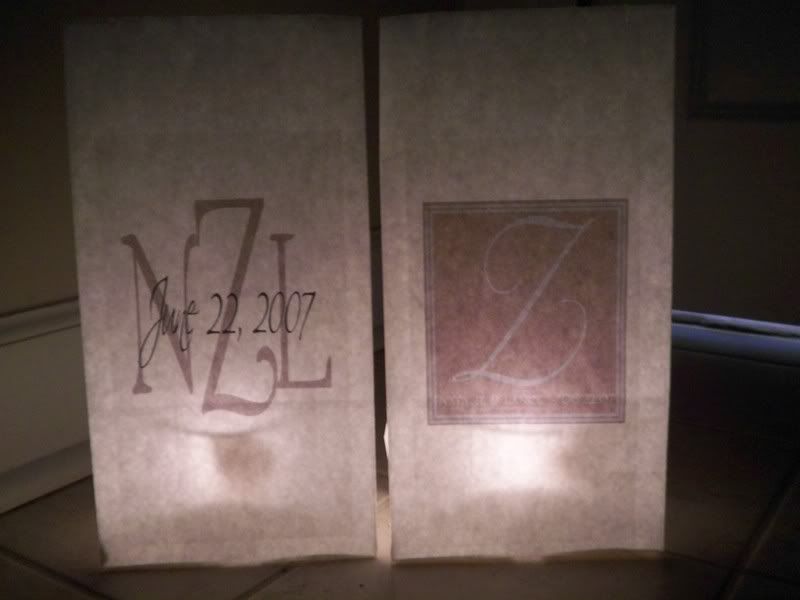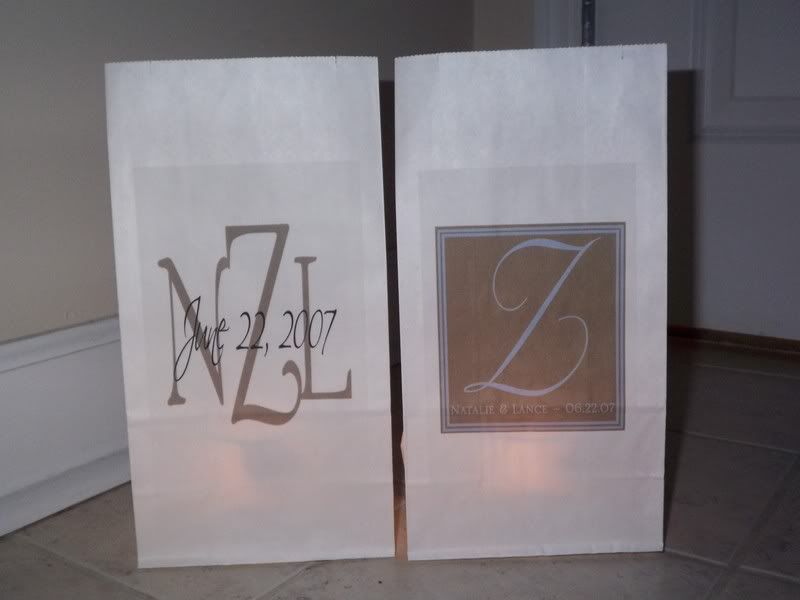 These are for the Wedding Reception~ They are lighter because our colors are White and Champaign.