Three of my friends flew up from Texas this weekend. We had a wonderful time. They had been up since 3am, but we still stayed up past 2am talking the first night.
I gave them their honorary BM gifts as soon as we got to my apartment.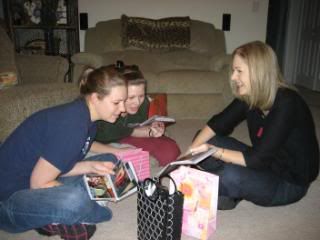 Then we went to the Duke gardens to see the tulips. It was a beautiful day.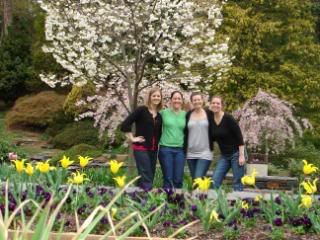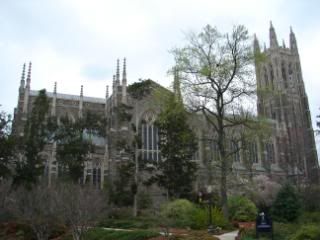 The next day it was rainy, so we stayed in & played Dance Dance Revolution & Singstar. We also watched all of R. Kelly's "trapped in the closet." Much better than I expected.
That night was my bachelorette party. The theme was "college going out attire." Basically skanky club clothes. It started when I tried to give away these shiny red pants at a clothes swap.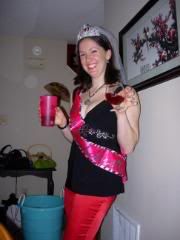 A friend gave me sunglasses with a black bar on them so I don't have to photoshop myself out of embarassing pictures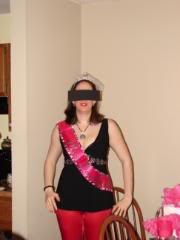 Here are some girls in their silly outfits