So I can't take all the credit for the brochure because I pretty much stole elements from two other gals who had posted theirs....Thanks so much!
I did change around some fonts, format and added a few pics. I'm printing on some nice sparkly cardstock and sending this next week with a custom luggage tag and the menu selection card.
Feel free to steal away.....Here is what it looks like, and I will attach the publisher document as well.
Front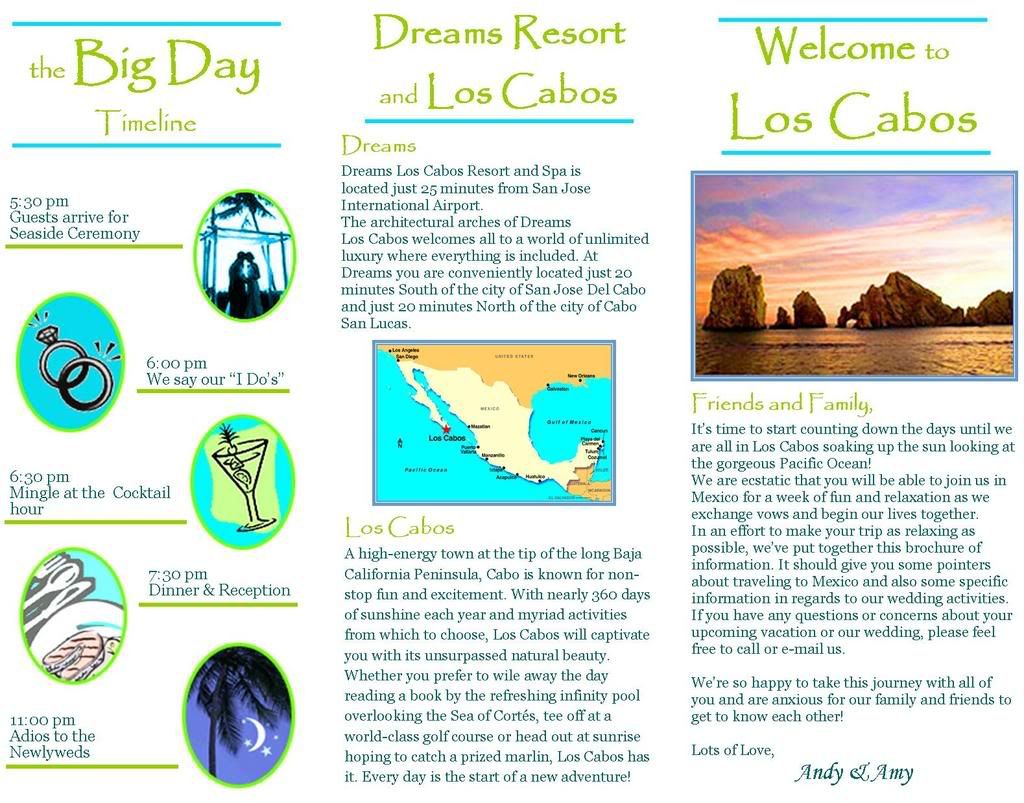 Inside