Notice: The site will be offline this Saturday evening (4/21/18) for a major software update. Thank you in advance for your patience while upgrade to a new-improved version of BDW.
July '08 NEWLYWEDS chat!
Started by
katrina
,
Mar 04 2008 10:19 PM
717 replies to this topic
---
---
---
---
---
---
---
---
Posted 26 June 2008 - 06:59 PM
random pic for you! the rest of our 14 pairs of converse came for the wedding party, here are mine and doug's! all the rest are the chocolate like i showed before.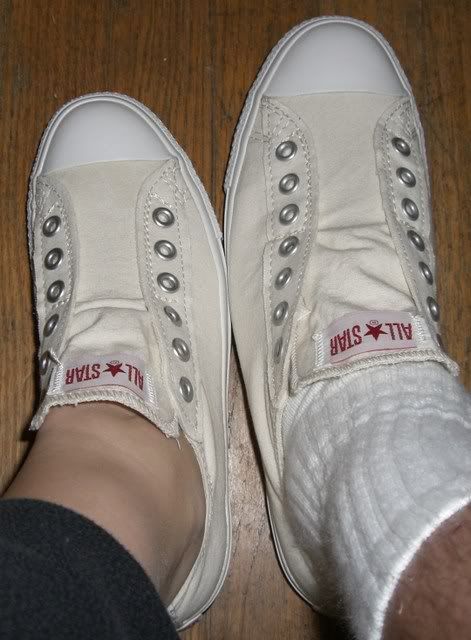 ---
Posted 26 June 2008 - 06:59 PM
yay another reason i love angel. i emailed her and told her i was a little bummed about the hair flowers and at this point i'm just stressed about not having it finalized. so she's going to priority me an orchid for free! i'll have to glue a clip on but i thought that was really nice of her.

i also had my ring dipped yesterday.. and i've been thinking about not wearing it for the next week or so but i don't know if i can bring myself to do it!

---
---