My aunt is making my flower toddler dresses, and they are turning out SO cute! We had a "fitting" today with the two babies. Both girls loved them... but one is too short, so we have to hem the bottom some more.
We'll also be adding a sash from the bridesmaid dress material around the waist which is a chocolate brown.
So, since you guys love pictures... enjoy!
This is little Josie!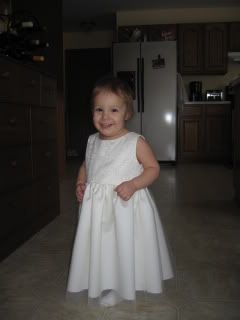 and this is my niece Addison!