I thought i would share my invites with everyone.
They were really simple. My thought being that I was going to send out fancier invites for our reception/bbq. These were basically free on VistaPrint. I just wanted to let people know we were getting married, and were welcome to come, if they wanted.
This is the front of the Invite: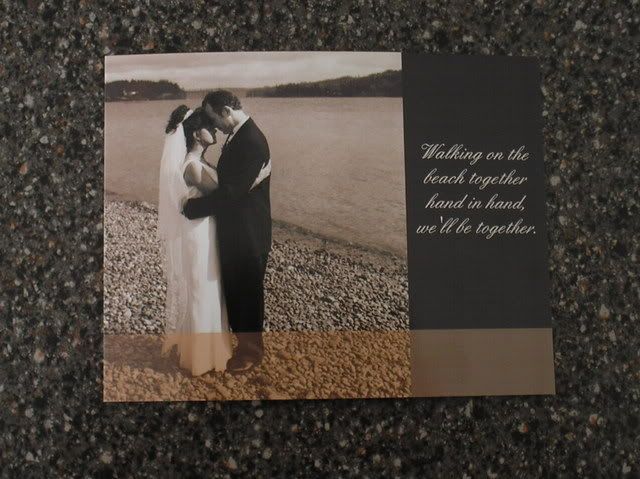 This is the back of the invite:
And, this was our gift registry card...basically its a business card. We registered through our travel agent.