I simply adore these shoes. They are exactly what I want for my wedding shoes...except for the color.
My dress is diamond white (kind of ivory-ish). I don't want my wedding shoes to match perfectly to my dress. I always figured I would just do a metallic heel or something.
Do you think these would clash with a wedding gown? With colorful shoes, it's apparent that you're incorporating your wedding colors with your shoes. My colors have coral/blush in them.
What do you guys think? Are they too close to ivory, without being ivory?
I suppose I could always order them and return them if I don't like them.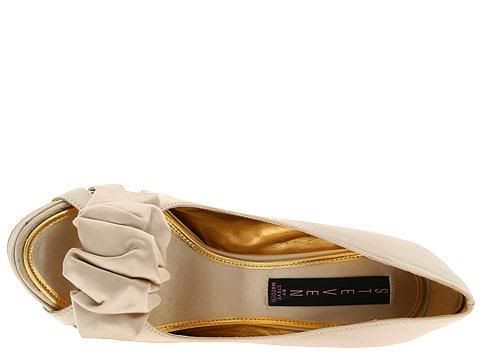 Here's the dress: