Here is what I have been doing the last few days.
**These are photo albums I bought at AC Moore for 1.00, and then took this travel saying and fixed it onto the book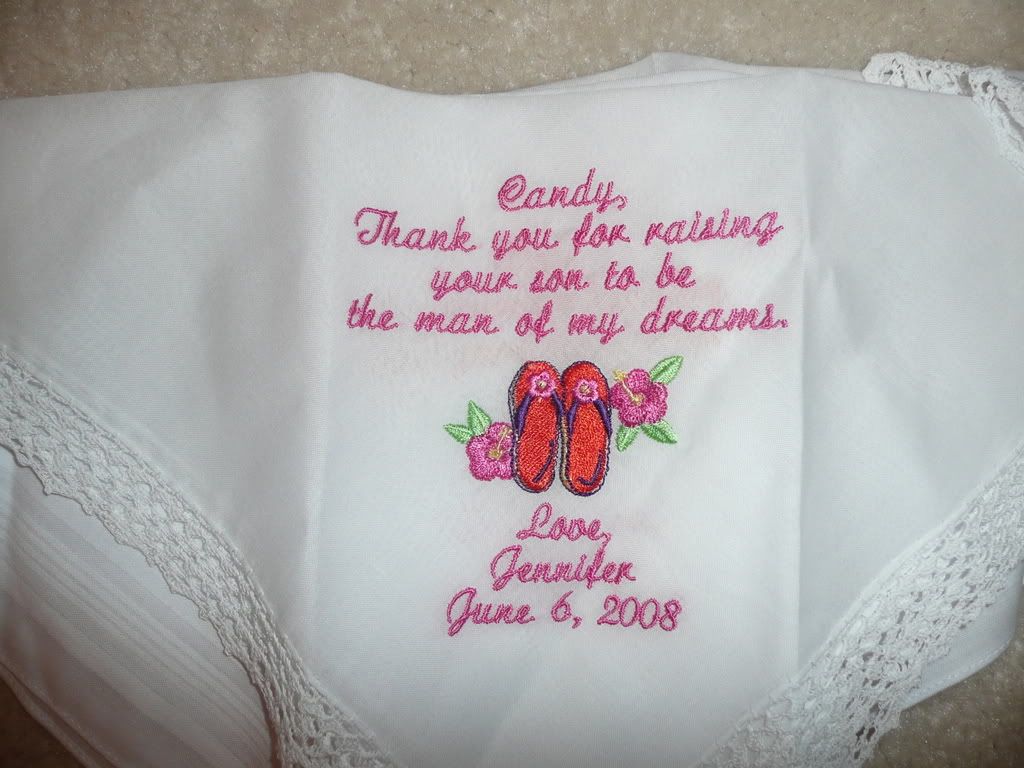 ** These are hankerchiefs to give day of wedding, I was thrilled with the way they tuned out!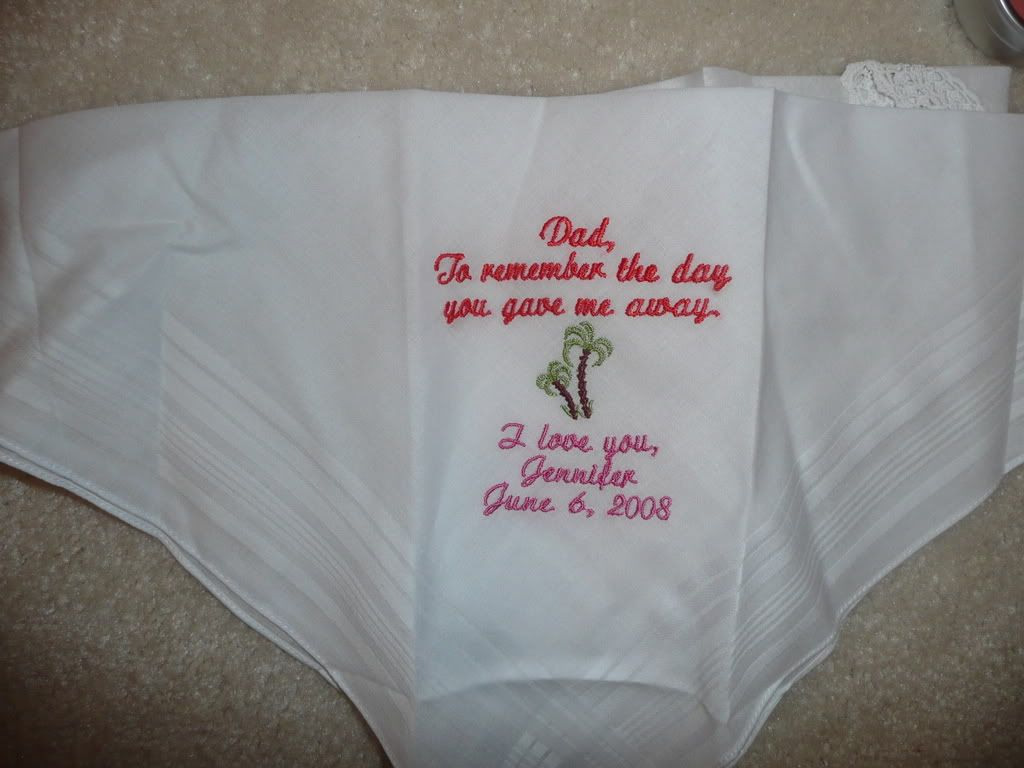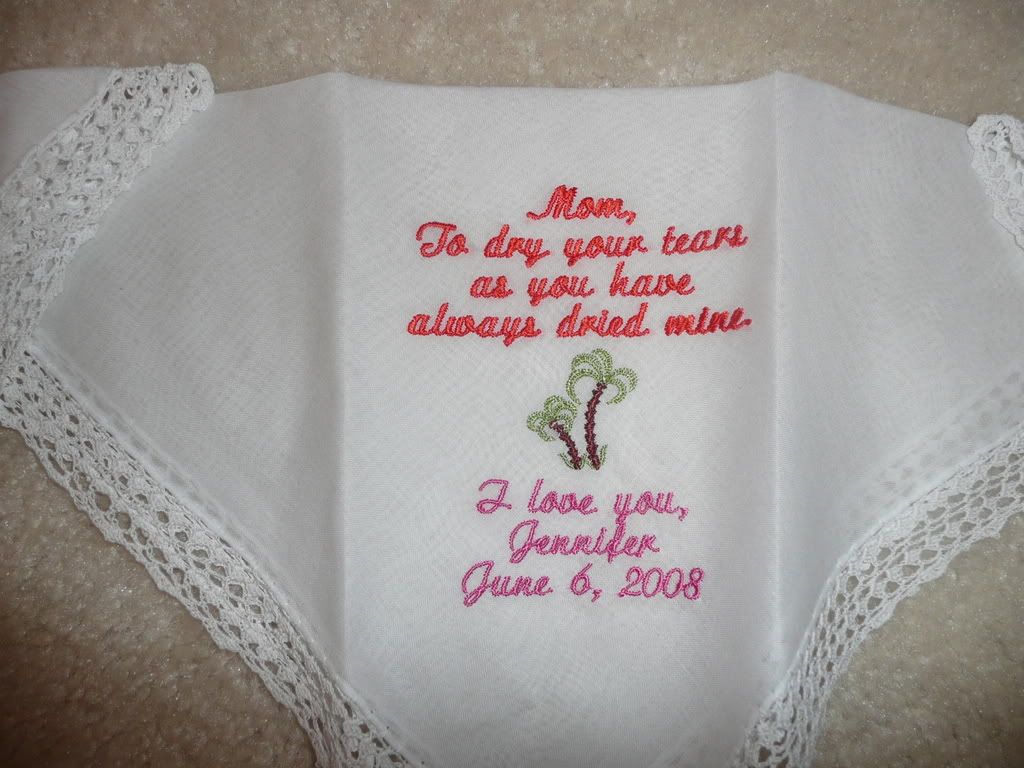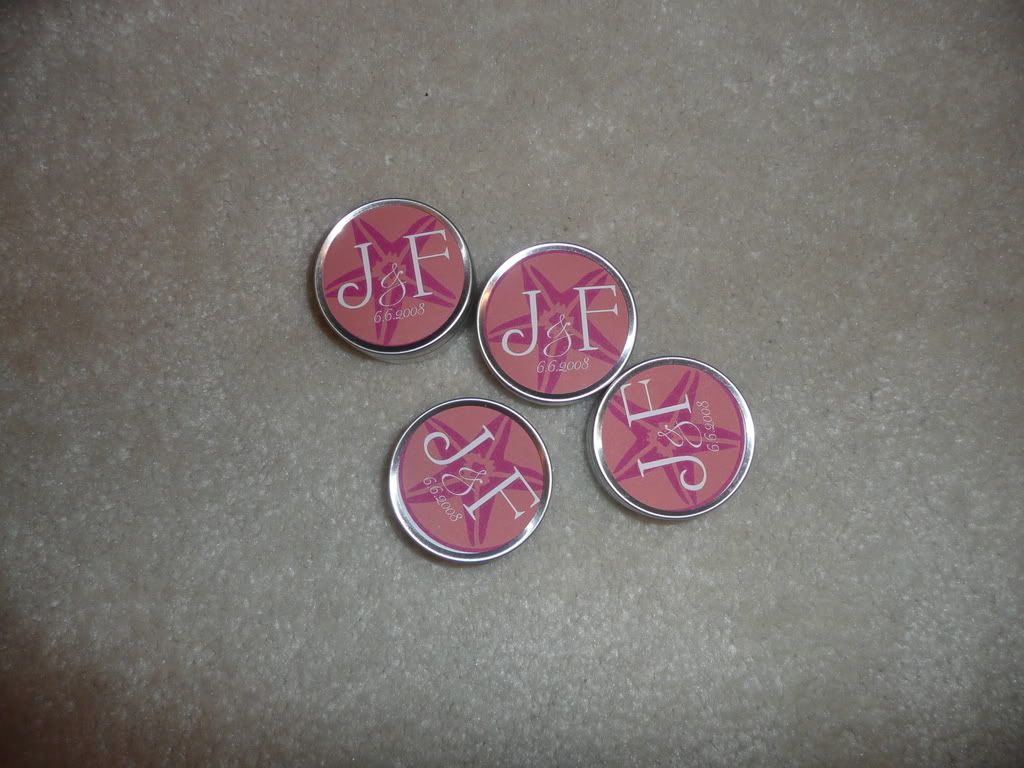 **These are little candy tins for OOT bags
**Bridesmaid bags from lands end. They came super fast and I was really happy! They are huge too!
** My homemade soap project. Each OOT bag will get 2.
** My starfish brooch just came in for back of my dress. I am really happy with the size!
Sorry all of these photos are so large...I don't know how to make them smaller!!