Sorry to bother you all about such a small details, but...
Flores Julieta in Cancun was able to find turquoise cylinder vases for me!! -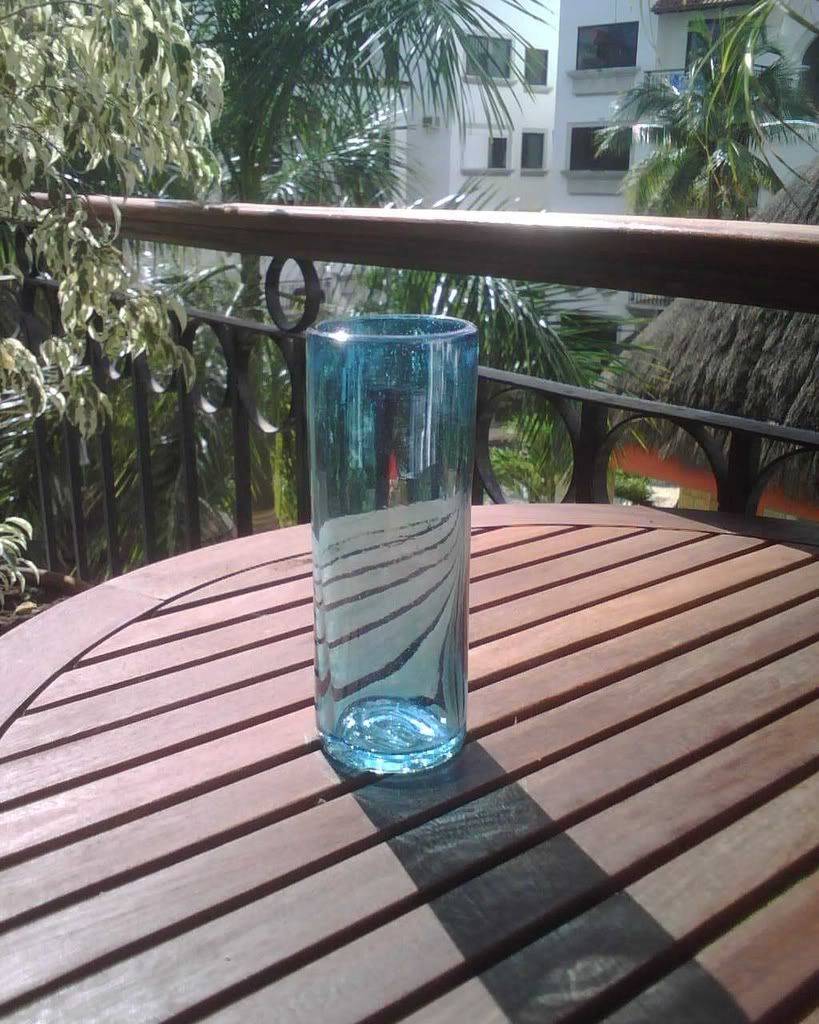 My plan is to have 3 of them in equal size on each round table, filled with antorcha: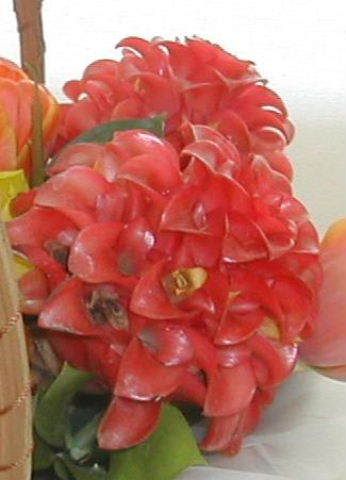 Inspired by this: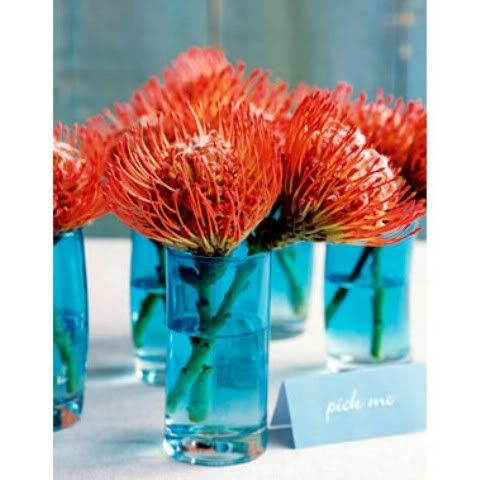 I'm trying to decide on a good size for the vases where the guests can still see over them but that they look like a real centerpice that is pretty and modern and cool, and not flimsy or cheap. I had thought 7 or 8 inches high by 3.5 inches wide - but I wanted your opinions if you can spare the time. Would they be prettier narrower or wider? Or slightly taller or shorter?
Also, if my wedding coordinator agrees to it, I was thinking of having her wrap the napkins like this, but WITHOUT the sand dollars (unless I can mini-ones, too much work for her - unless I pre-do it somehow?) -
Of course, picking a ribbon that matches the vases will be an interesting feat without seeing the vases in real life ha! How do you guys order ribbon online
(I'm also planning on have sand-dollar with a ribbon and card with name on it for place cards, following through on my invitation theme (but with a blue that matches the vases), and the raffia hand fans with ribbon tied on the handles.)