I went to try on the Casablanca dress today and I really, really, like it! What do you girls think?
Here is the Casablanca dress..it is 2 sizes too small..please excuse the tummy/belly button shadow: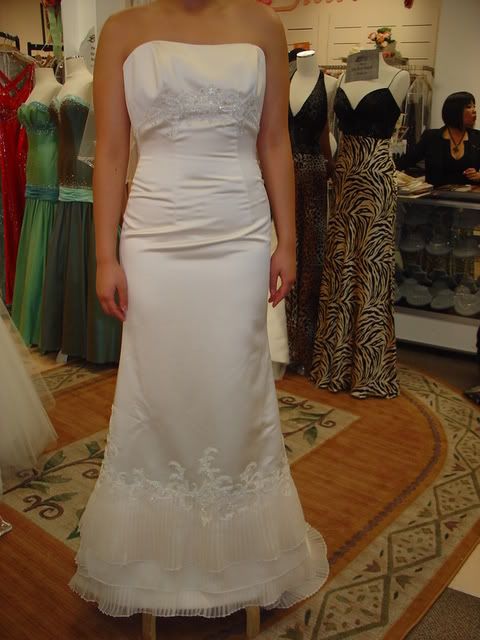 Here is the dress I bought..still needs to be altered. I love this dress too...I just wish it flared out just a bit more at the bottom.