FI and I worked with a custom jewelry designer for my e-ring and it took 5 months! We are planning on getting our wedding rings custom made as well and would like to get the plan in place so that we can budget for them and make sure they are done WAY before (LOL) so we don't have a similar scenario to the ering.
Here are pics of my ering: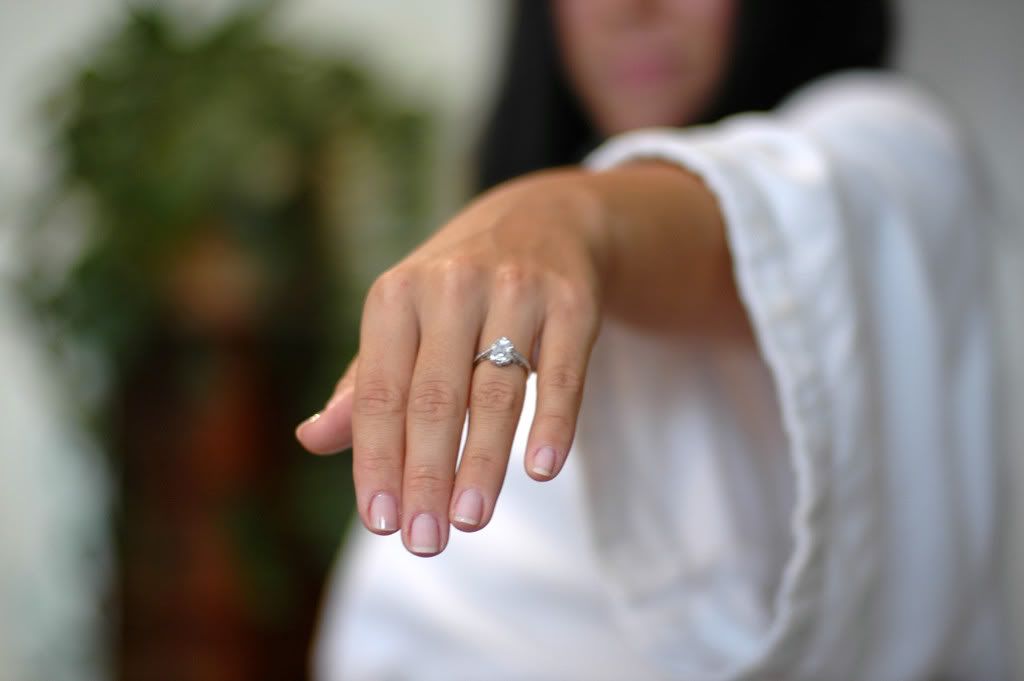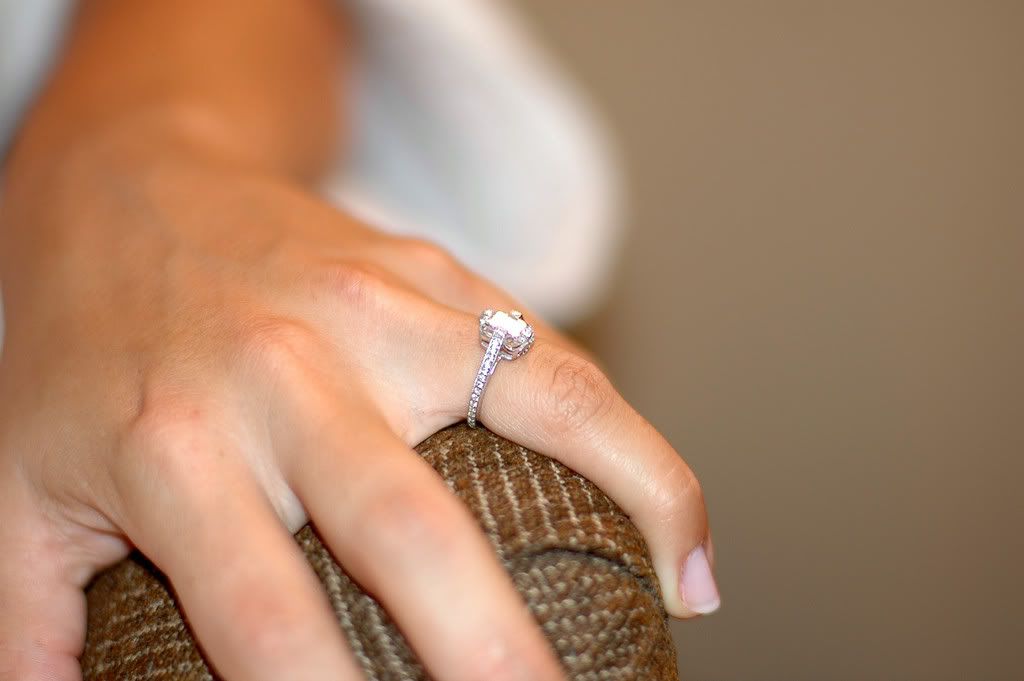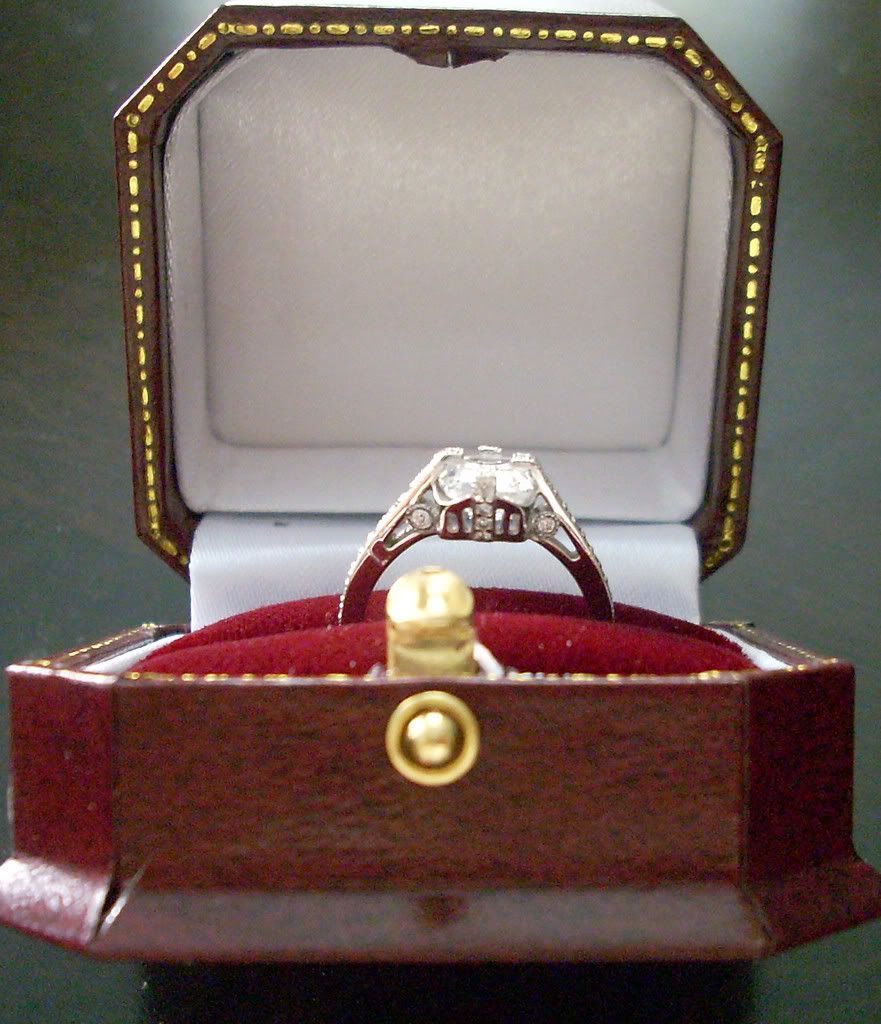 i prefer the look of wearing them seperate so I plan on moving my e-ring over to my right hand and wearing my wedding bad on the left.
Our plan right now is based off of the shape of this picture:
Our idea is to have my band be an eternity band made of emerald diamonds connected by small round diamonds but invisable set so it looks more like an antique and similar to the ering. Then FI's band will be 'bricks' of platinum instead of the emerald diamonds but still connected by invisable set round diamonds all the way around.
Before I make a final decision - what do you think?
here are 2 more options:
i like this look a lot, would do it with more diamonds and less beading but is it too different than the style of the e-ring?
OR this - this is some serious bling but i like it too.
i really like the invisable setting look and want my and FI's bands to look like they belong together. also - we like the art deco / antique look!