Quote:
Originally Posted by jessyg20

Ladies, I've been dreading having to tak glass centerpieces to Punta Cana, so I'm experimenting. this is my latest trial...Blum box..easy to fold, made out of cardboard. (Disregard the candles)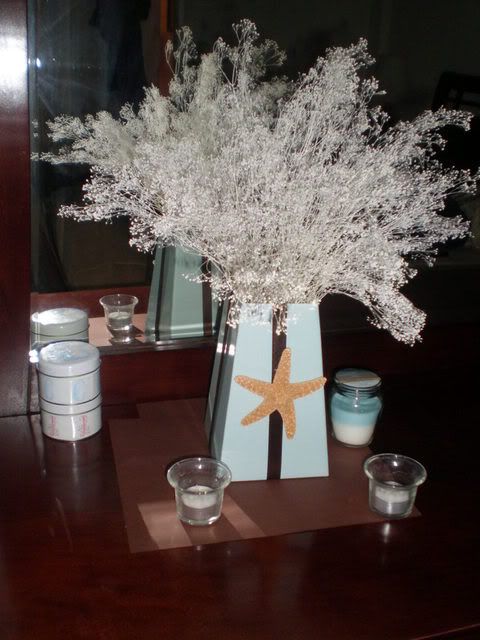 LOVE - the blumebox! We are using them too! Those came out really nice - I like the starfish. Did it fold up well even after you decorated them - with the decorations on?