I received my STDs in the mail on Friday!! Let me just say that Rebecca is Amaaaazing! She was so great to work with and her work is so great! Please forgive the mediocre pictures I really do need a new camera lol! These were printed on a white shimmer cardstock and the colors are just gorgeous (you cant really tell from the pictures) They are a bright coral color and orange.
Cover: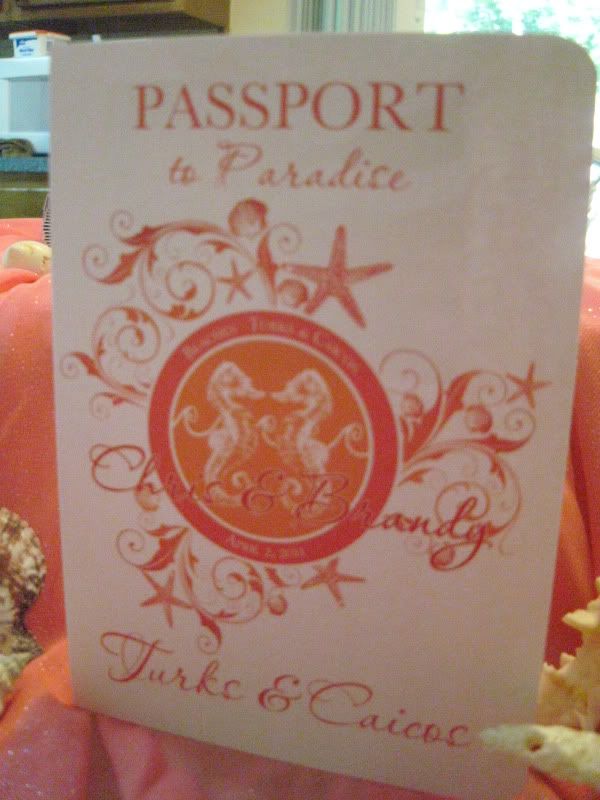 Interior: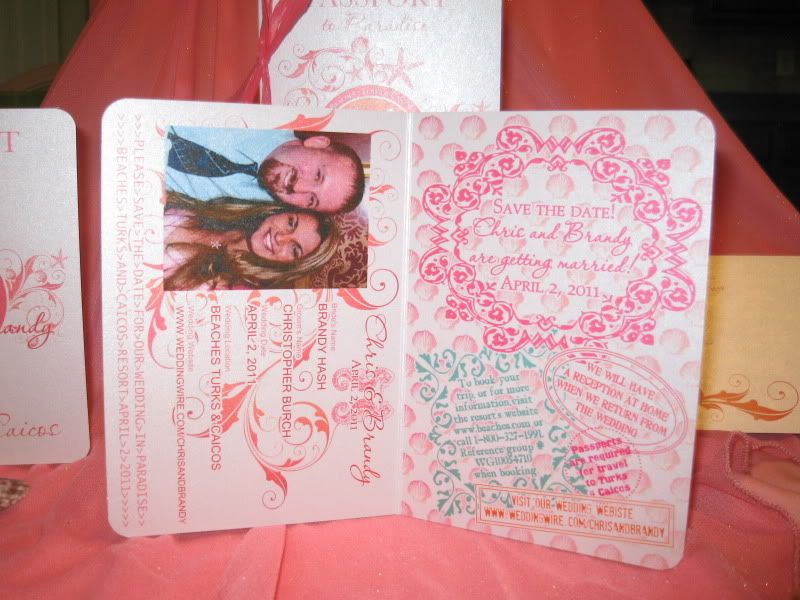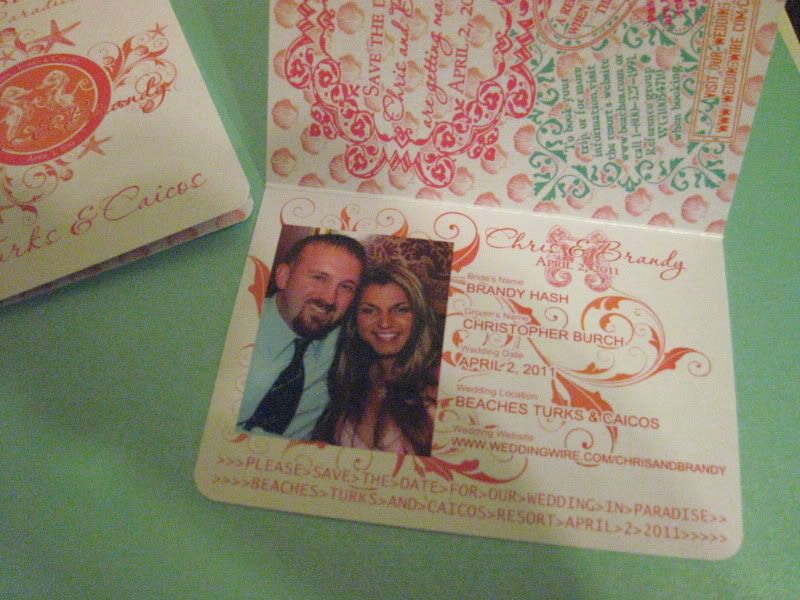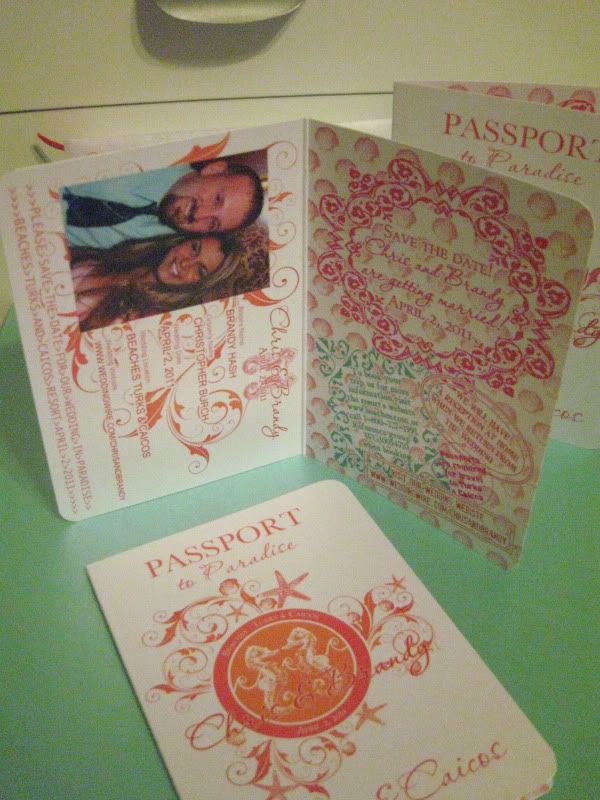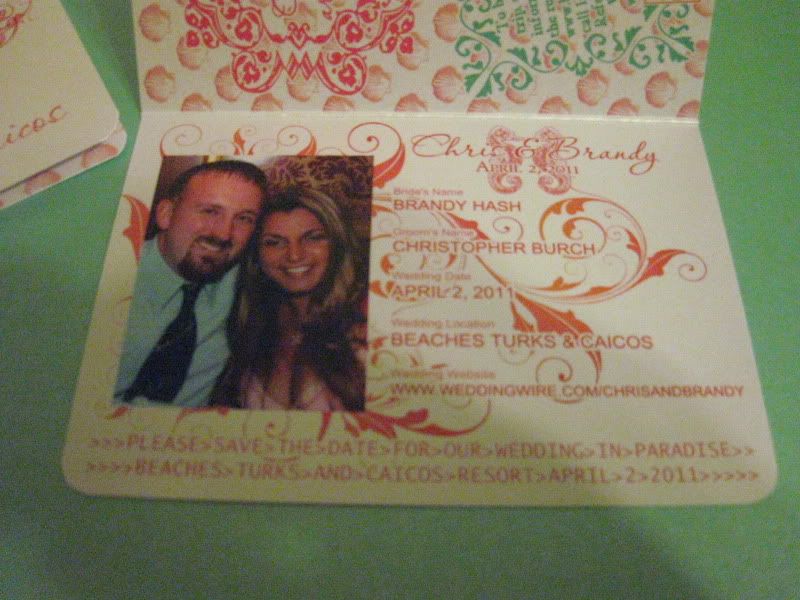 On friday I found this great coral colored raffia to tie on the sides, it matched perfectly!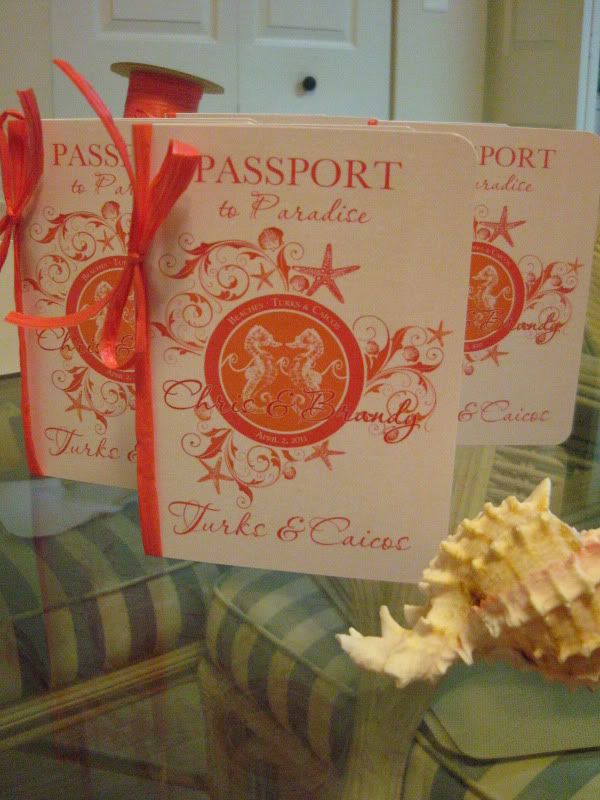 In the Mail!!! Rebecca even made my envelopes with both addresses printed on and a great seashell design to match!