Wow, it's my turn!! Wahoo! It feels like yesterday that we started planning back in July. I absolutely LOVE planning journals. I've looked EVERY thread here! It was such fun doing my planning thread. I am sad that I am done. We are leaving on Thursday. Eek! Where did time go?
First off, I have to give tremendous thanks to Tammy because without her, I would not have the help with my wedding planning in a far away location and created friendships.
Special thanks to my SB ladies, Royal brides, and May brides! Thank you for putting up with millions of my questions/vents!
Without further ado…
How we met
We first met at a club back in 2000 or 2001 through a mutual friend. We danced together for a bit then I never saw him again until 2004 at Texas A&M where he was attending about two hours away from Houston. My sorority's chapter at A&M threw a party one weekend. At the end of the night, a sorority sister introduced us but I was too tired that I passed out on the couch. Talk about first impression! A few months later, we ran into each other at an outdoor event in downtown Houston. He came up to me and my friend. He told me that he recognized me and we figured out that we met at that party at A&M. He is in a fraternity that my sorority has worked with a lot. We said our goodbyes then went on our ways… a week later, we bumped into each other again at my chapter's banquet. That night, we hung out and I gave him my number. We hung out over the summer. He had gotten out of a 3 year relationship so he was nowhere close to being ready for another relationship. After a year of "does he like me or not??", we made it official in summer of 2005. We decided to split up in 2007 but got back together 7 months later.
Engagement
We decided to buy a house but before that, I told him that I did not want to buy a house with him if we weren't going to get married. So we were closing on July 23, 2008. He asked me to meet him at the house so we could go together to the closing then go back to the house. So we went back to the house and the key was not in the lock…turns out that our realtor had the key. I noticed he was acting very weird. I was standing front of the house while he was going to the back of the house to see if it was open but he came back and it was locked. He looked very nervous then he got down on his knee. He signed "will you marry me" in American Sign Language. Poor him, his hands were shaking! I was pretty shocked because I never expected that! Of course I said yes. I think he wanted me to cry but I didn't. Haha. I was just too shocked. He was supposed to propose once we got in the house. The ring didn't fit me so we had it resized. So it will be almost two years since that day. A long engagement!!
Wedding website
First thing we did was to set up the website!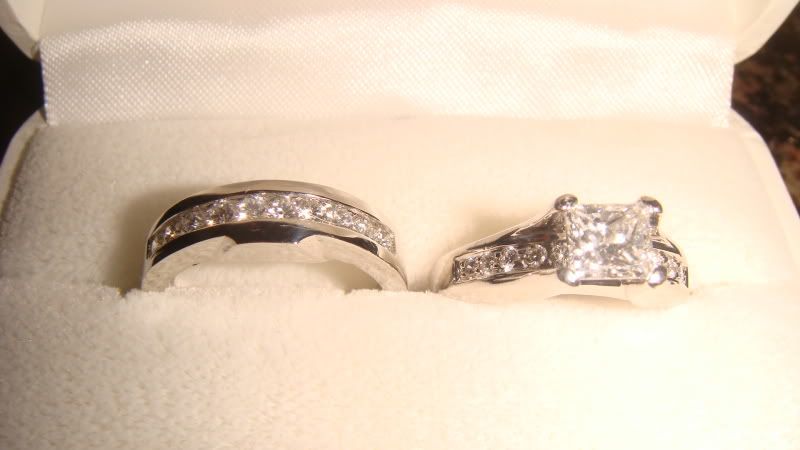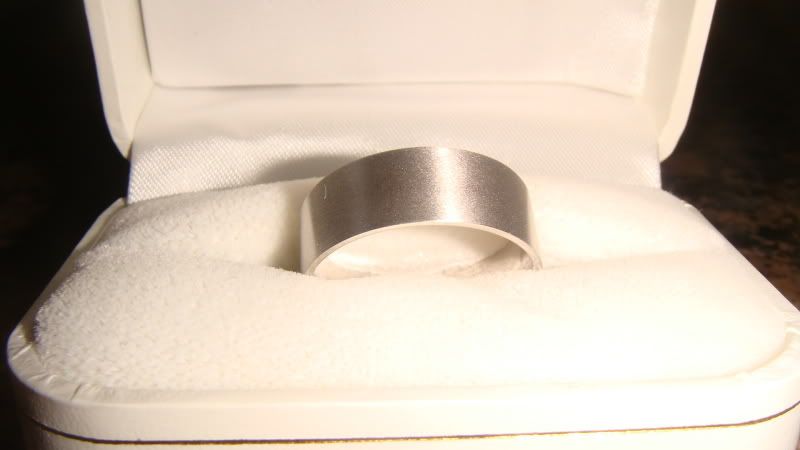 Colors/Theme
At first, I wanted hot pink and orange but FI didn't like it because orange reminds him of University of Texas Longhorns and he is a Texas A&M alum so it is hot pink, black and white. I really wish I thought this process thoroughly because I kept changing my mind as you can see with the STDs and invitations. In the end, it is hot pink, black and white damask. The end result matters, right! Lol.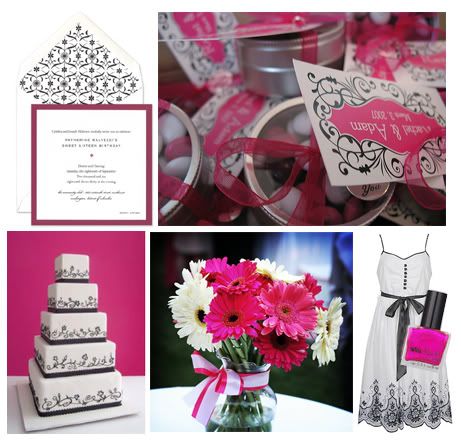 Save the Date
I made this on my own. I wanted to create a beachy STD to get people in mood for a vacation. I ordered the magnets on VistaPrint. Great site! I also ordered starfish envelopes.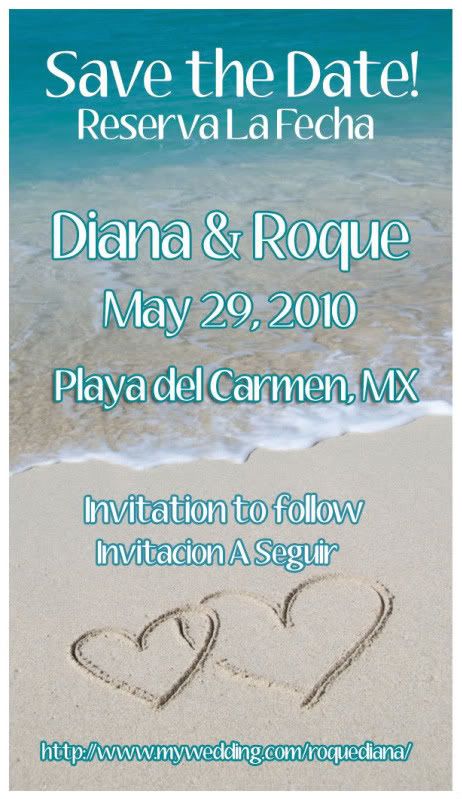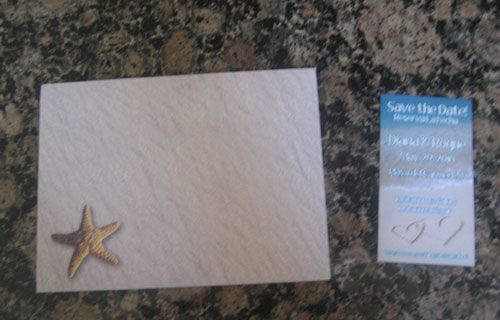 Invitations
I created my own invites.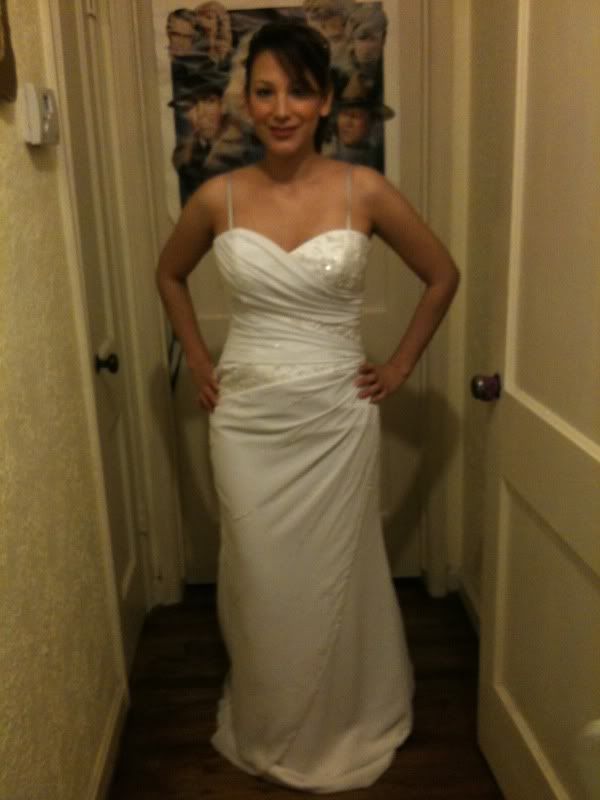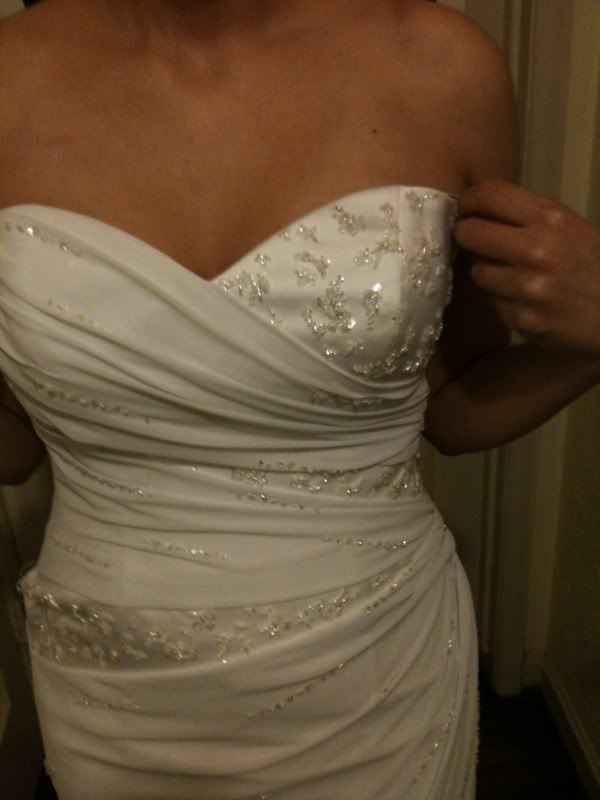 My Veil
Also purchased this from the consignment store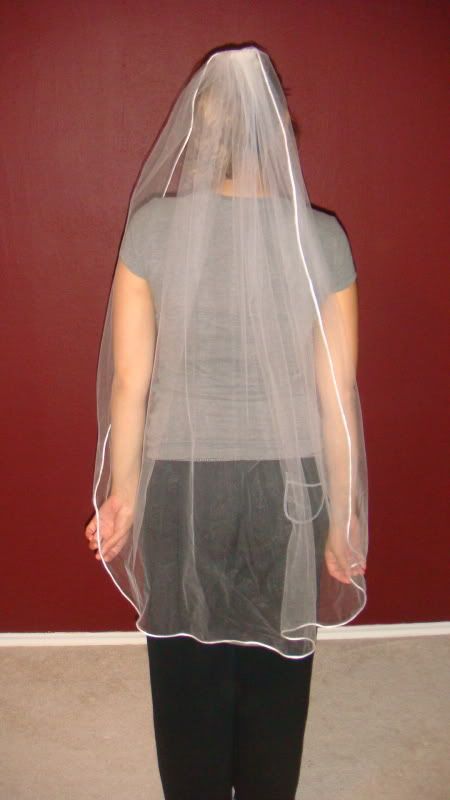 More to come