I still have some items leftover from many months ago. I have been too lazy to repost since I first posted my stuff for sale several months ago.
***all items are in Ottawa (canada) and can be shipped at buyer's expense
Dress for TTD - 50$
I purchased this dress for TTD but ended up wearing my real dress for that. I only ended up wearing this for about an hour or so do to my first dance (a choreographed dance that I coudln't do in my real dress) at my AHR.
I originally sold the dress to someone several months ago but they were unhappy with the condition of the dress so they returned it and I gave them their money back. The main problem was that there were several small pulls on the dress. Also at the time it had not been cleaned.
The dress is from Fairweather. It's a size small but fits more like a medium (I usually wear 7 dress size, 9 for pants). I paid 100$ + tax. I got a 10% discount as a result of miniscule stain on the chest.
So there are two problems with the dress, both of which are hardly noticeable, the first is the black speck on the middle of the chest on the left side (right side in the picture) and the other is that there are several very small pulls on the top portion of the dress. The pulls are only noticeable if you are inspecting the dress close up. They would not show in TTD pictures.
I have included close up pictures to show the tiny stain and the pulls. Unfortunetly the pulls hardly even show in the picture.
The dress has been hand washed and has no dirt or marks other than the above mentioned.
It has 2 layers of fabric, the top layer is a sheer chiffon.
I'm guessing the dress would be good for somebody up to approx 5'8". I am 5'4" and it was way too long for me. I didn't want to pay to get it shortened (wasn't worth it given what I was wearing it for, would have cost as much as the dress) so I had just pinned it up under the chest decoration thingy (which is what caused some of the very small pulls).
There are thin cups in the chest, so wearing a bra is optional (I went without as it would have required a special bra)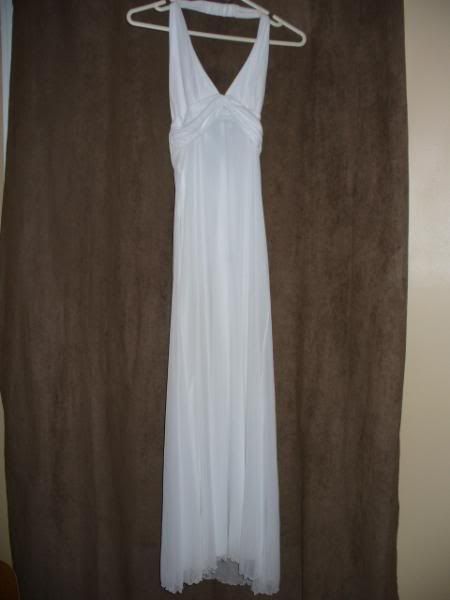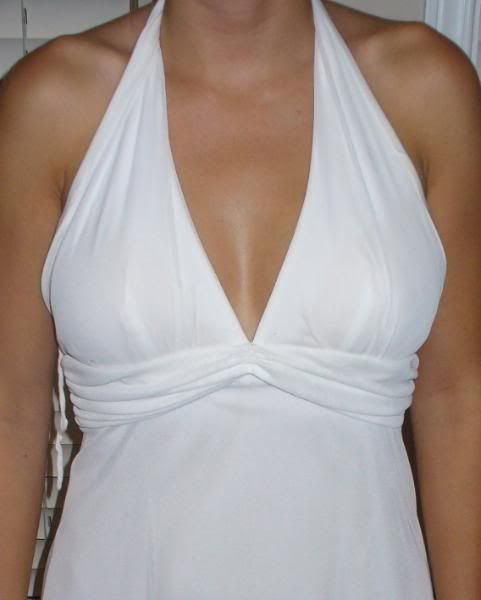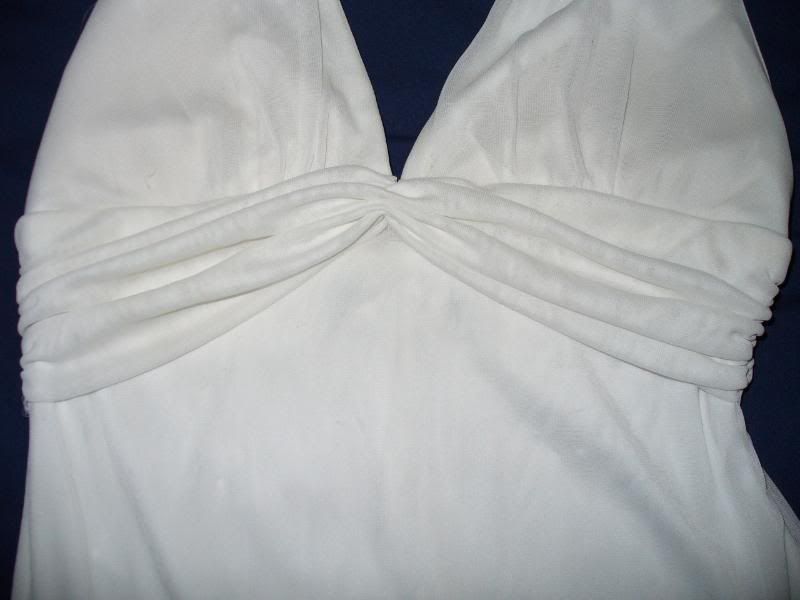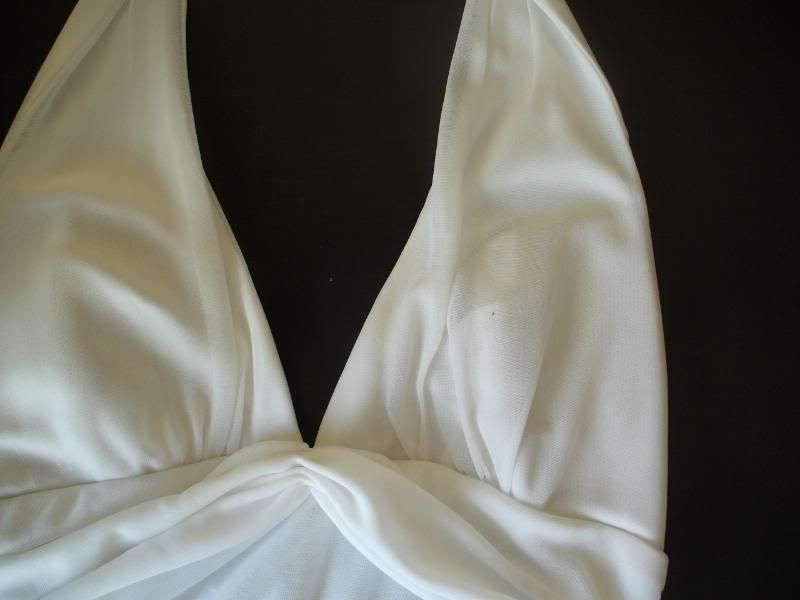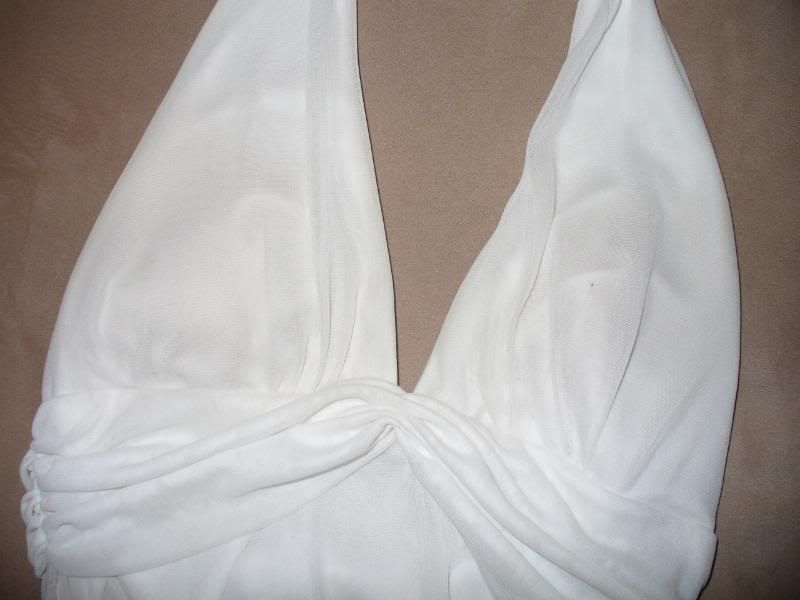 Two real touch bridesmaid bouquets - 30$ each or both for 50$.
The flowers were purchased a certain unmentionable vendor (due to current ongoing issues) we'll call AA. The bouquets were put together by my aunt who is a florist.
They have real touch peonies and real touch orchids.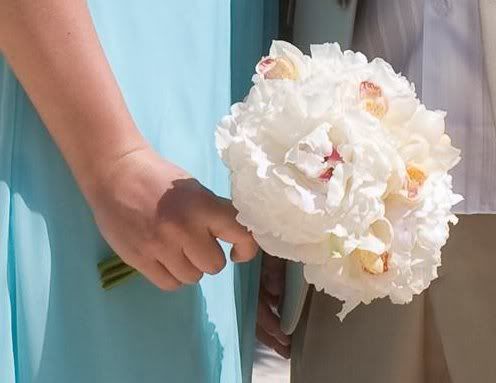 Sundress - 25$
Purchased at Smart Set for 40$ + tax. Only worn a few hours (my wedding day to go get may hair done and do my makeup)
Size 9 (I more often wear a 7, sometimes a 9) but it ties in the back so it can be made a little tighter if it's just a little too big.
I really liked having this casual white dress for the morning of the wedding. Great for all the getting ready pics.