Quote:
Originally Posted by Sloan

My garter is more for me than for FI. He hates the Leafs. He's a Flyers fan and there was NO WAY this girl was putting a Flyers garter anywhere near my skin. I also got my garter from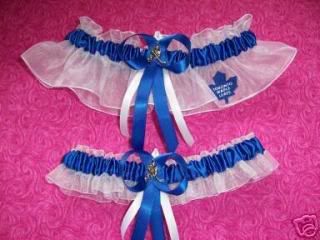 I love how your sports rivalry makes it into your wedding attire! That's too funny. My FI is a big Penguins fan!
There are some really good DIY instructions on how to make a garter! It would probably be easier to pay the $21 for one, but I think I might make mine during my massive DIY weekend at my mom's
Just google it for instructions.