Hey Ladies,
So, unfortunately, AS USUAL, I've waited until the last minute to get everything done:-)
So, some of my stuff (welcome letters, pashminas, etc) has already been dispersed to friends' luggage :-)
(We leave in a day and half!)
However, what I do have here, I took pictures of...
And I wanted to thank everyone who posted their own ideas on this forum, b/c there's NO WAY I could have done this stuff with out you!
So...here goes...may not be the most perfect, but hey, this is coming from a complete DYI-dummie:-)
Also, pls excuse some of the shots looking not quite focused...my camera was acting up...
First...invitations...The only thing here I did NOT DIY :-)
(I blurred the last names...they didn't come like that, haha:-))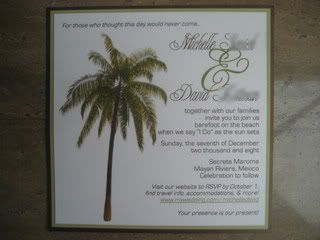 Placecards...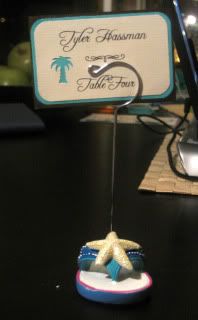 Table Numbers...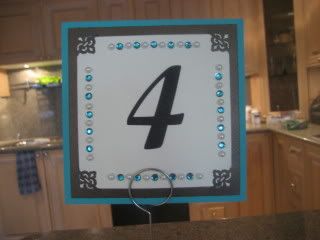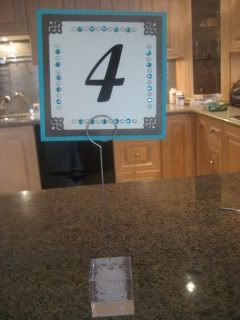 Poem card for table...asking people to answer a Three's Company trivia question instead of clinking their glasses if they want us to kiss...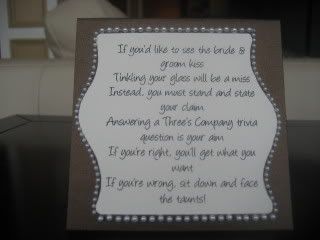 Menu cards...(excuse the crooked shot:-))
Reserved signs for parents...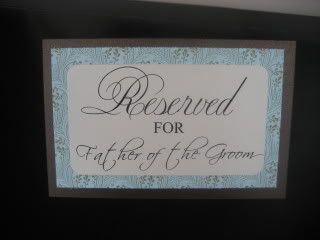 Guestbook sign...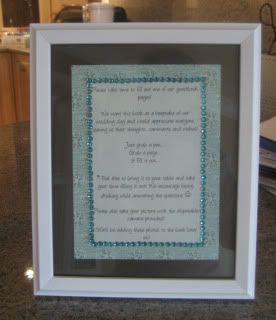 Thanks again for all your help ladies!