Hey Girls,
So after much debate on how long one can wear a wedding gown, I have found the perfect dress to change into! I am so excited - get this - my sister/moh found it at a Le Chateau clearance outlet in Scarborough (Toronto) - for all of $24.99 (reg $149)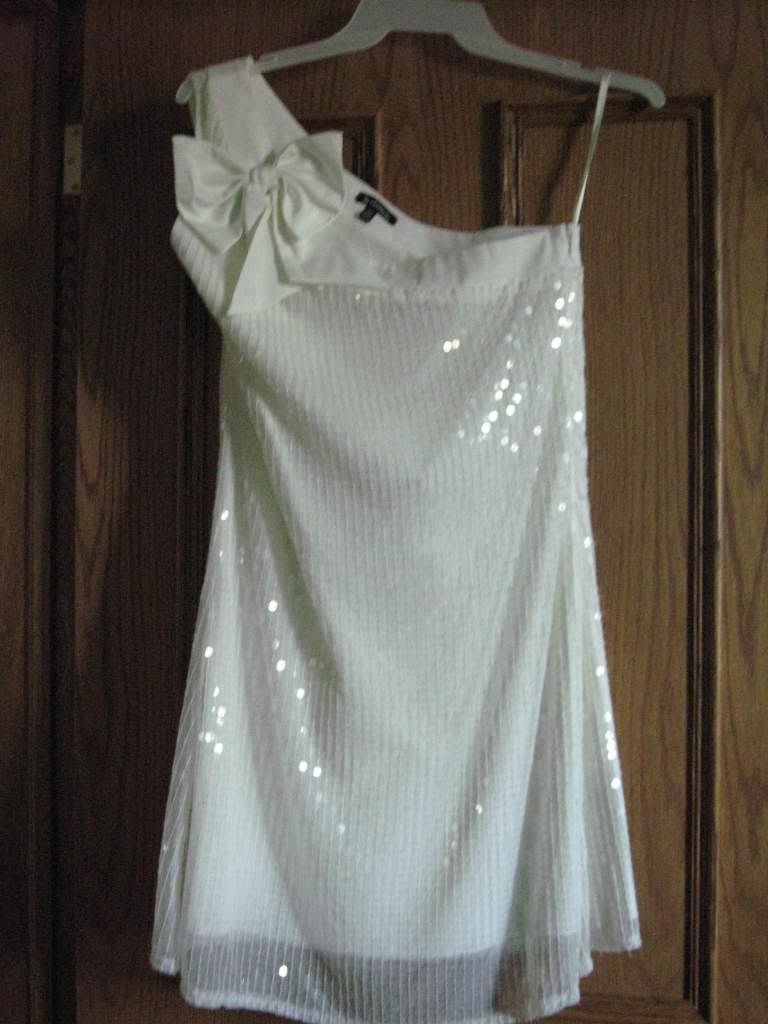 Here is my bridal gown for memory purposes (plus I love to share it).
YAY.... Things are coming together!