I went through my wedding closet this weekend and found extras that I am either willing to sell or give away.
Hopefully there will be a few things in here that some of you upcoming BDW brides can use! For the stuff that's free, please ask only if you really intend to use them - I'd hate for the things that were so special to me to go to waste.
PM me if you are interested!
Mugs:
Two versions, one with white lettering (have 10 of these), and one black lettering (have 30 of these). $2 each plus shipping (paid $6.75):
White logo:
Black logo:
Picture Frames:
These are a 5x7 brushed silver tone, and are fairly light-weight. I have 11, 10 have numbers in the sand (1-10), and the last one is empty. $2 each plus shipping (paid $7):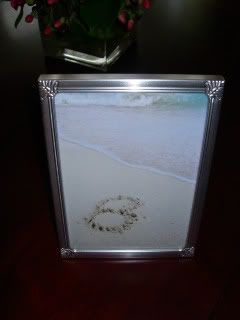 Hair flowers:
These are stephanotis (jasmine blossoms) about 1 inch in diameter, these 7 have never been worn. Paid $5 each for them, will sell for $2 each.: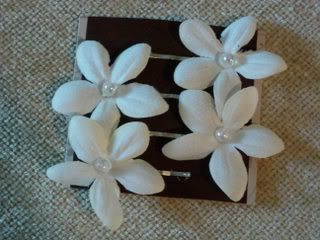 Floating Candles:
have 6, white, approx 3 inches across. Will sell all 6 for $3 plus shipping:
Raffia fans:
Have 14 in blue, 16 in fuschia, plus 1 spool of the same fuschia ribbon. $15 for all: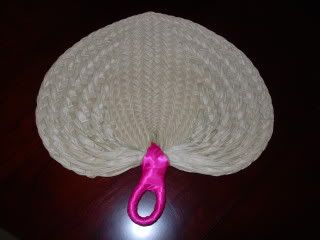 Shoes:
I wore these for about an hour. They are a diamond white/very pale cream. Size 7-1/2 (they run a little small, I usually wear a 7), heel is 2 inches. Paid $75, will sell for $20 plus shipping.