Since my day is almost here and tonight I went through everything and put all my OOT stuff together and made my final choices on things I have some items up for grabs I bought too much stuff!!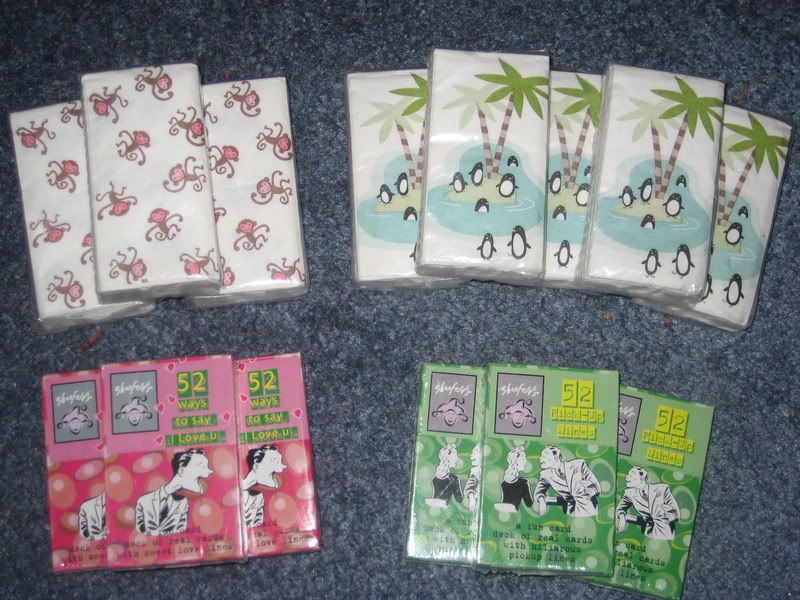 From the top - 3 packages of Hallmark Brand Tissues with Monkeys and 5 packages of Penguins with Palm Trees. Whole set for $8 since they are normally $2 a each.
3 Decks of 52 ways to say I love you and 3 decks of 52 pickup lines - $2 each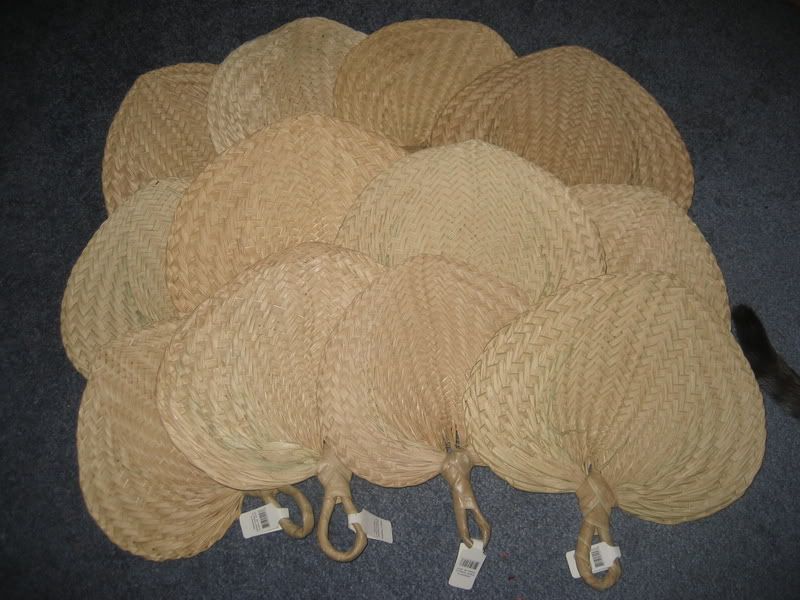 1 Dozen Raffia Fans from O.T.- $8
5 stems of Latex Assorted Palm type leaves. I am using these for mat like decorations for our wedding wishes table and reception tables. $2 a stem
6 stems of Latex Orchids in white but they are a tad on the ivory side and dark fushia. I do have 3 missing on the stems though. I used these in my raffia fans. Each stem I paid was $5 with the few missing $3 a stem.
Thats it for now, more to come I am sure with decoration/wedding stuff packing underway. PM me and I will get a quote for shipping on the items you want since I have no idea. Thanks for looking!!