Ok girls- I don't know if this is me realizing that my 28th bday is around the bend, but I've got stinking forehead wrinkles popping up like no one's business. It's like- I look in the mirror and I see the freakin Grand Caynon running along my forehead. So it has been leaving me with considering botox- which I don't really want to do or cut some damn bangs to hide it.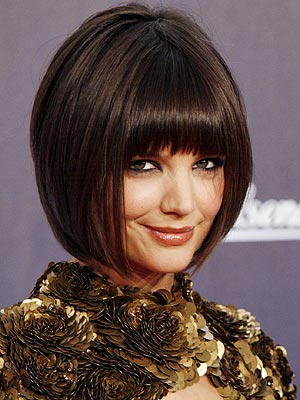 I like this but I know bangs like this are a big commitment. Hell- I had huge bangs like this all through the 90's and finally grew them out in college. I'm just worried that I will look like I'm 12. But 12 is better than a Grand Canyon forehead right? LOL
So should I do it? Or should I just find some wrinkle cream and get over it?