Notice: The site will be offline this Saturday evening (4/21/18) for a major software update. Thank you in advance for your patience while upgrade to a new-improved version of BDW.
Filene's Running of the Brides in Chicago
Posted 28 July 2008 - 01:18 PM
Can't wait to see the dress. Congrats!

---
Posted 31 July 2008 - 04:42 PM
Okay ladies, here are the pics of the dress. I'm kind of an idiot when it comes to posting pics so forgive me if you get my complete album of 450+ pics.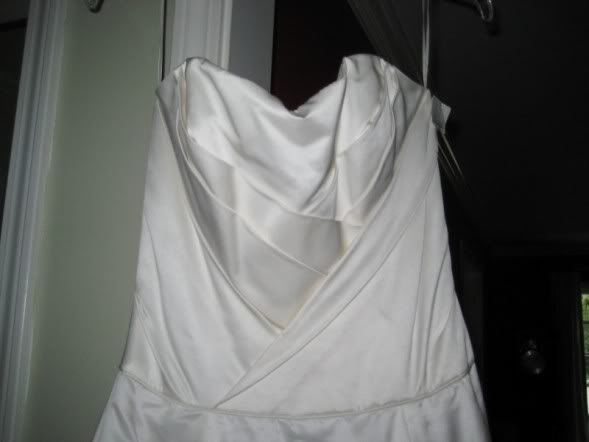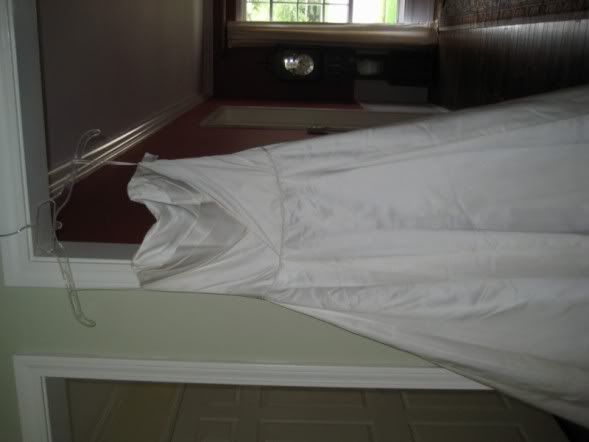 ---
Posted 31 July 2008 - 04:56 PM
That is very pretty. I see you had your whole gang with you. Well wish me luck cause I will be going tonite to run tomorrow morning.

---
Posted 31 July 2008 - 04:59 PM
Good luck girl. make sure you get out and walk around yourself and not just let your girls bring stuff to you.

also, if you have walkie talkies, TAKE THEM. We were in a real basement in chicago so no cell service. Let us know how it goes

---
Posted 01 August 2008 - 02:45 PM
Okay, so here is the recap of what happened last night and this morning. Let me first tell you it was soooooo much fun and well worth it because I found me a dress.
Me and my fiance' left the house around 10pm and got there around 11pm. When we got there people were already lined up since that afternoon. There were maybe about 30 or so people in front of us. We brought our blankets and chairs and camped out all night. I really couldn't sleep because people just wanted to talk all night. So the morning comes and my sister arrives and they start moving the line closer to the entrance. It's inside a mall so the mall doors opened at around 7ish and they had ropes up and let people in 25-30 at a time so it wouldn't be a mad rush to the door. So Fox, NBC, Wedding Wire and a local radio station was there filming as we were entering the mall. So I'm like man I hope they don't keep the ropes up cause I'm not going to be able to get anything. So they start counting down and at the entrance there were NO ROPES. Me, my sister and Sanford went to the side where it was easy for us to slide in. And when they said go we ran so fast and we got split up. I ended up getting a whole rack of dresses. My sister got about 5 and Sanford got around 10. So I had a lot to choose from. Most of the sized were 20 and up and I was getting a little discouraged but then I found some 2-6's that I could work with. I narrowed it down to 3 and walked around for about 30 minutes to see if I could see anything else. I went back to my spot and tried on the same 3 dresses a couple more times and I said alright I choose this one. My sister and Sanford loved it. It is gorgeous. It was nothing like I wanted my gown to be but I'm glad I found one. And the best part is that it was only $249. If you ever get a chance to do it, go for it. It's not what you expect. No fighting or yelling or anything like that. It was fun. Despite the accident we seen happen right in front of us on our way to Filene's and someones mother passing out because it was so hot it Filene's, it went well. So here are some pics.
He tried to keep himself awake
Wedding Wire gave out signs to make
People in front of us
People in the back
Entering the mall
My sis all ready to go
On the side trying to get in
Some of the dresses I was trying to guard
The dress I chose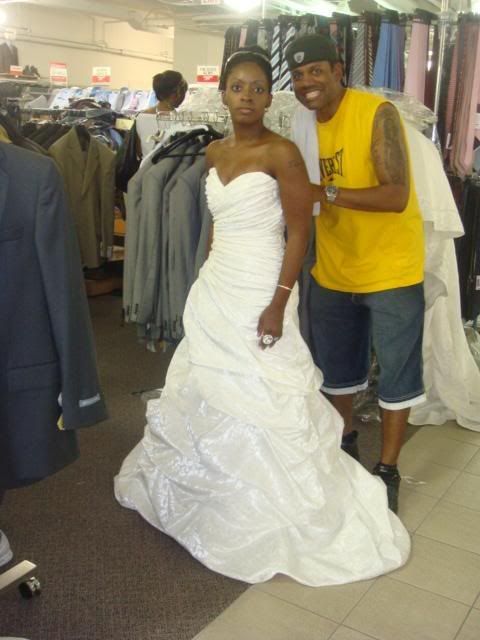 ---
Posted 01 August 2008 - 02:47 PM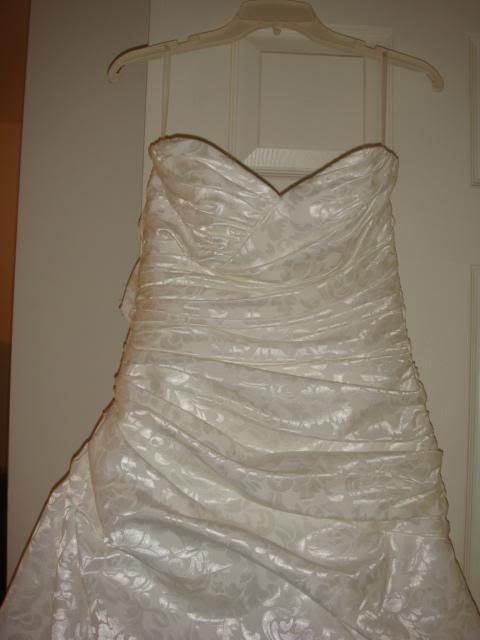 ---
Posted 01 August 2008 - 03:06 PM
Congrats on getting your dresses ladies. They are beautiful!

---
Posted 01 August 2008 - 03:47 PM
Wow, that is a gorgeous dress, Angel! I love the jacquard print to it. Who made the dress?

---
Posted 01 August 2008 - 03:57 PM
Thank you. It is made by Mikaella.

---
Posted 01 August 2008 - 05:41 PM
Both are gorgeous dresses! Sounds like such a fun time too.

---
---
0 user(s) are reading this topic
0 members, 0 guests, 0 anonymous users