Time sure flies when you are having fun. Where has the last year gone?!
Thank you for letting me stick around even after my plans changed and we decided to stay home. The support and help I have received over the past year is amazing and I am truly grateful I found this forum.
Here is my planning stuff:
This is a mock up of the table d©cor- it will resemble this but things have changed some.
This just shows the menu and the take-out boxes each guest gets. Ignore the stuff in the back-not even close to what is happening.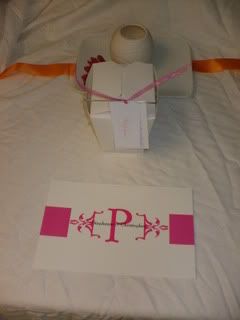 I have made several versions of it. This ones shows the table names for you
Not using the votive holder—too busy.
Table tents for guest to remember table (not doing individual place cards-larger chart to be placed at entrance)