Ok, so I've been looking for an orange purse for a loooooong time. I foudn an etsy seller that was selling a great purse, but then shedidn't have the fabric that I feel in love with. She has been really great and went and found two other options for me to choose from, what do you think? I love them both, amd an thinking I might have to buy both, but 2 orange purses is kinda silly...
Picture #1 - original purse, but fabric no longer available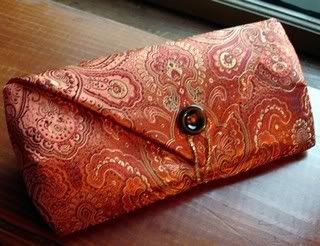 Picture #2 - sari fabric - very classic looking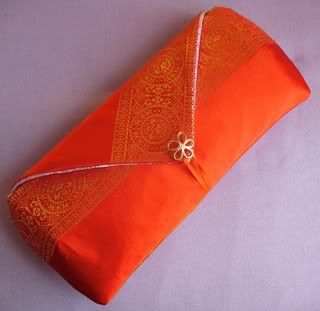 Picture #3 - lame fabric - funky
These are reversible, and here is the reverse...