Quote:
Originally Posted by JamaicaBride062108

I'm using these fabulous streamer thingys! The best part is that they fit in your hand and stay attached to the little cup for easy clean-up. I wanted it to be super easy to clean! I don't know if our resort has any restrictions, but I don't know how they can argue with these! They are a little pricey at $3 each, but We might just give them to people on the ends of the aisles...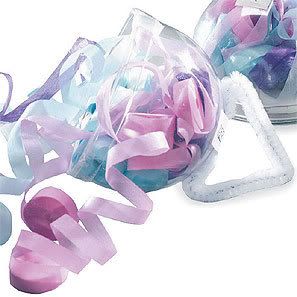 The cheapest place I've found them is
Wedding Favors and Gifts
I love these! I could probably just have 8 for the people in the aisles & split it 3 ways if anyone is interested. It would be $19 each. I'd want the primary colored ones. Anyone interested?