I finally finished and mailed off my invitations today. It has been quite an ordeal. We ordered them through Papyrus. The brand is Chloe B which is made by Crane and Co. They sent me the wrong brown envelopes, but sent the correct ones very quickly. Papyrus was amazing to work with.
It took me over 8 hours yesterday to assemble and address them all. I am somewhat of a perfectionist. I am thrilled to finally be finished!!
Here are the pictures: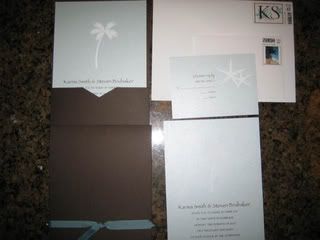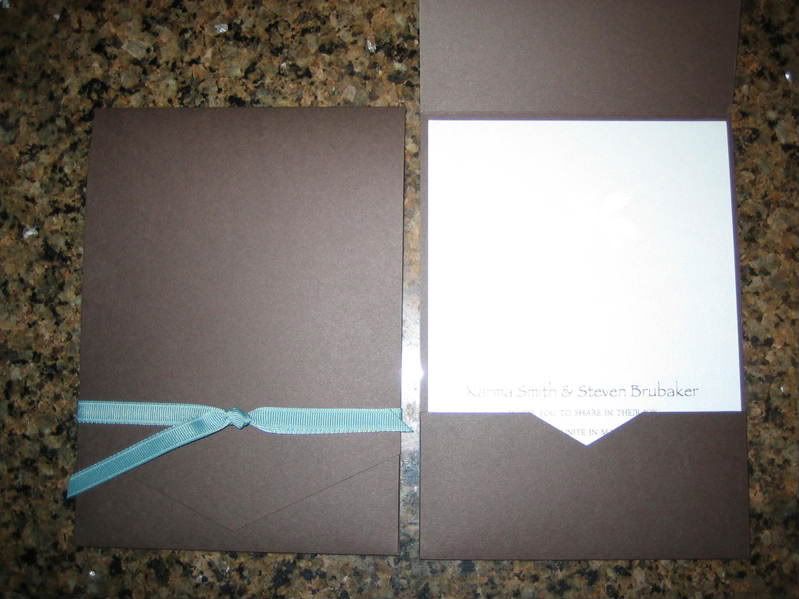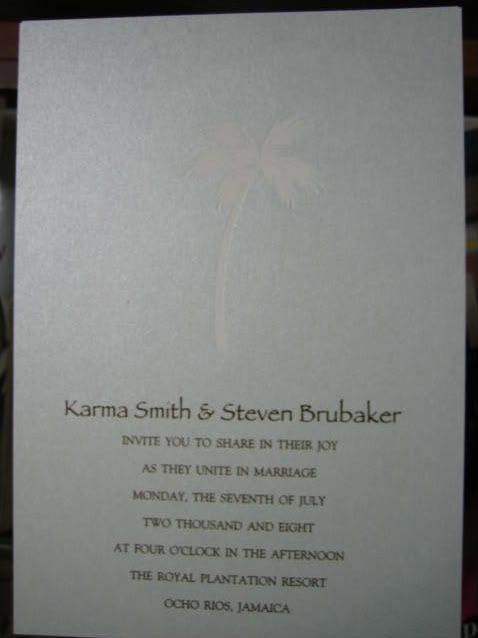 The actual invite is light blue and is on thick card stock. It has a sparkly look to it, but it's hard to see because of the flash.
We also ordered Thank You cards from the same design. They have little sand dollars on them and say Karma and Steve.